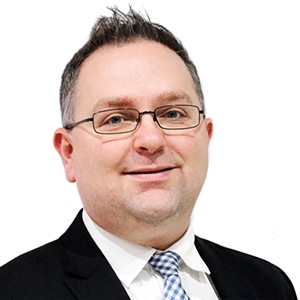 Ben Zwar
PMO Lead / Project Manager
---
Areas Of Expertise
Project Management
Project Scheduling
PMO Management
Metrics and Reporting
Risk & Issue Management
Change Management
Resource forecasting
---
Education
Bachelor of Information Systems (BIS), The University of Melbourne
ITIL Certified – Foundation
Certified SAFe® 5 Agilist
---
About Ben Zwar
Ben is a skilled PMO Lead / Project Manager who joined Seven Consulting's Melbourne practice in December 2014. He has significant experience in both traditional and agile project management methodologies with a focus on establishing planning and scheduling standards, defining appropriate KPI's and metrics to drive successful outcomes.
Ben has a broad range of abilities across PMO Management including resource planning, risks & issues management, Project Governance & Reporting as well as schedule management. To date, Ben has held key Project Management, PMO and scheduling positions with clients including ASX, Telstra, NAB, ANZ and Bupa.
---
What Ben brings
Project Leadership & Management.
Advanced Scheduling skills developed over years performing the role of Master Scheduler.
Establishment & reporting of effective metrics in traditional & agile environments.
Coaching Project Managers & team members in effective use of Project Schedule templates, development, maintenance & procedures.
Strong analytical ability, in particular critical path analysis & earned value analysis, as well as agile delivery tracking & reporting.
Experience in Risk/Issue & Change Management.
---
Key Clients
Eastern Melbourne PHN
ASX
WorkSafe Victoria
Telstra
Telstra Health
National Australia Bank (NAB)
Bupa
Carlton & United Breweries (CUB)
ANZ Bank
Hewlett-Packard
ATM Solutions
---
Key Achievements
As Project Manager at Eastern Melbourne PHN, Ben was responsible for managing the transition of Mental Health data reporting by provider organisations from using legacy manual entry reporting methods, to an automated method extracting data directly from providers Customer Information Management (CIM) systems for direct upload to the Department of Health. This project also involved a major update to the PMHC-MDS v4 data model for providers and EMPHN, which required significant change management across several organisations resulting in an enriched data set utilised for enhanced reporting and analysis.
---
As PMO Lead at ASX, on the CHESS Replacement Project with a budget of $250m+, Ben was responsible for leading a team of 5 PMO Resources, governing Schedule, Risks & Issues, Change Management and all levels of project reporting at stream, Working Group, Steering Committee and Board levels. Ben was also responsible for establishment & maintenance of the Project Schedule on this highly complex program, with over 30 work streams delivering a world-first Distributed Ledger technology for clearing and settlement.
---
As PMO Lead on the WorkSafe Strategy Portfolio, Ben was responsible for reporting & governance of the Strategy Programme, which encompassed 6 individual programmes totalling ~$390m budget. Key activities included creating & maintaining a Portfolio Release Plan (integrating scope summaries, delivery timelines & tracking), managing the governance of 6 individual Program & 2 Portfolio Steering Committees, as well as producing & implementing Risk, Dependency, Change, Document, Vendor & Schedule Management Plans.
---
As Master Scheduler, at Telstra on the B2B Digitisation Program, Ben was responsible for Program Metrics & Reporting on the agile program with a $200m+ annual budget. Ben developed Excel & Power BI Reports using Jira data to drive delivery across 40+ Feature teams. Coached Scrum Masters on using Power BI, facilitated sprint check in sessions & Scrum of Scrum meetings. Produced executive level reporting on program status/health. Developed & maintained a Launch Readiness Schedule for products going to market, along with facilitating Launch Readiness Governance meetings.
---
As PMO Lead at Telstra Health, on the National Cancer Screening Register Program, Ben was required to oversee and manage a team of six PMO staff who were responsible for risk and issue management, change management, scheduling, program governance, communications, business administration & stakeholder management.
---
As Master Scheduler at NAB, on Project Open Plan, (a partnership between NAB & Real Estate Australia to provide a seamless property search, financing & purchase experience). Ben developed & maintained a project schedule combining traditional & agile delivery streams across a number of internal & external teams.
---
As Project Manager at NAB for the ASIC PDS Project, Ben managed a team who had the remit of assembling and delivering a high volume of documentation to a tight deadline. A high degree of scrutiny was necessary for approval of the documentation produced, which meant that close management of resourcing & tracking of the project deliverables was required to deliver the project successfully.
---
As a Master Scheduler at NAB, across several programs within the Products & Markets Portfolio, Ben was accountable for developing schedules for new projects, as well as joining existing in-flight projects & taking corrective action to bring the schedules up to an acceptable standard. Performed health checks on many projects across the portfolio, providing coaching for project resources to uplift their ability to effectively manage their schedules & advise on corrective actions required.
---
As Master Scheduler at NAB, Ben had accountability for complex Scheduling including the ADA2 Transition program, which is one of the largest Asset Transitions ever completed in NAB Wealth, comprising of approx. $18bn in assets, multiple formal communications with nearly 1 million members to transition, as well as business & technology changes.
---
As a Scheduler at Bupa, Ben created & maintained project schedules for several key strategic sales initiatives within Bupa, one of which was the very successful "Simple Start" product & campaign. Also contributed to the business EPMO through the development of standards & procedures for resource allocation, forecasting & time sheeting.
---
As a Scheduler at Carlton & United Breweries (CUB), Ben developed detailed schedules for individual workstreams, which he rolled up to a Master Schedule for the CUB Pangea program. This program involved the implementation of the global SAB Miller Global SAP template with several local systems. Ben was Also responsible for resource estimation, forecast & levelling for the Program.
---
As PMO Manager at ANZ Ben had accountability for the Transactive Program. His responsibilities included Resource forecasting & tracking, Financial Reporting, Risk & Issue Management, Change Management, Governance & ad-hoc reporting for senior stakeholders. A key requirement of this role was to prepare slide packs, chair & take minutes for Steering Committees, Change Management, Risk & Issues and Project Status meetings.
---
As Master Scheduler at ANZ Bank, Ben developed & implemented scheduling standards & processes across all streams of the Transactive program ($50m+). Ben worked on tracking schedules of several major releases through to completion. Ben also had accountability for the coordination and preparation of status reporting & critical path analysis on all schedules.
---
As part of the Hewlett-Packard – Telstra team Ben was responsible for creating scheduling standards & processes, for adoption, across the Telstra Billing Portfolio. This role inducted users both on & offshore in the use of the templates & supporting processes to ensure consistency of reporting & the ability to roll-up individual stream plans into a solid master schedule. Ben instituted a review of stream schedules & worked with stream leads, to achieve a level of consistency within the plans, as well as the creation of a baseline for each streams plan across the OIM Program. Ben ensured critical path analysis was performed which revealed resource & time constraints and prompted senior management to institute remedial action, to ensure the program delivered within the agreed timeframe.
---
As part of the Hewlett-Packard – Telstra team, Ben was responsible for the Risk & Issue Management, as well as Change Management governance, across the Telstra Bluebox & other projects. This included chairing fortnightly Risk & Issue meetings and weekly Change Management meetings. Performed the role of Interim PMO Manager for several months, performing required activities around Financials, Resourcing, Scheduling, Risks & Issues, Change Management and governance reporting.
---
As part of the Hewlett-Packard – Telstra team, Ben was appointed to The Bluebox Program. The initiative was established to rollout SAP across Telstra at a cost of $17m. The Program had been running for some time but was behind schedule for Go-Live. Upon appointment a review of activity lists & dependencies was completed through a series of structured workshops to build a remediated schedule. Upon successful implementation of the master schedule a promotion to PMO Manager for the program was made to ensure overall consistency within program reporting continued at the high level achieved post remedial activity implementation.
---
As a scheduling expert at Telstra, Ben developed end to end project schedules (with a high degree of complexity through the existence of numerous internal & external dependencies). Developed a 'Start of Week' planning session concept to ensure tasks scheduled for the commencement or completion over the next week were understood by project teams & managed appropriately – an approach adopted for all Online projects.
---
As Project Manager at ATM Solutions, Ben successfully Project Managed deployment of ATM's across Australia for major clients such as BP & ALH. Ben managed a team of 20+ staff across the Client Support Services department, which acted as a first line helpdesk for 5000+ ATM sites across Australia. Led development & configuration of new call logging software (HEAT) to provide immediate fault resolution instructions for Helpdesk staff resulting in a 20% improvement in remote fault resolution. Establishment & management of Helpdesk training modules & quarterly training seminars.
---
Other Team Members
Declan Boylan

General

2020-01-15T02:30:38+11:00

Gareth James

General

2021-01-19T11:29:58+11:00

Connie McKeage

Zeus Lara

2021-03-09T10:14:51+11:00

Hugh Harley

Zeus Lara

2020-04-01T04:18:49+11:00

Michael Blomfield

Zeus Lara

2023-02-14T10:26:26+11:00

Temre Green

Zeus Lara

2022-11-23T10:52:41+11:00

Mike Stockley

Zeus Lara

2022-08-30T12:56:19+11:00

Julie Laoit

Zeus Lara

2022-07-19T09:10:59+11:00

Rob Thomsett

General

2023-01-31T17:26:36+11:00

Louise Ford

General

2020-01-15T03:08:18+11:00

Aaron Simonsen

Zeus Lara

2022-08-30T11:02:06+11:00

Akhilesh Das

Zeus Lara

2022-11-08T10:09:51+11:00

Alan Alehashemi

Zeus Lara

2022-07-19T09:07:40+11:00

Alex Massie

General

2023-05-09T15:42:17+11:00

Alexander Rivkin

Zeus Lara

2023-03-28T15:40:59+11:00

Alexandra Marie Tan

Zeus Lara

2023-03-14T15:15:24+11:00

Ali Pahlavan

General

2023-05-17T01:57:15+11:00

Alisdair Brown

Zeus Lara

2022-08-30T09:51:38+11:00

Amanda Walker

Zeus Lara

2023-06-06T11:10:57+11:00

Anders Madsen

Zeus Lara

2022-08-02T17:55:11+11:00

Andrew Cheesman

Zeus Lara

2022-08-09T12:17:42+11:00

Andrew Coley

Zeus Lara

2021-12-21T12:36:47+11:00

Anish Joshi

Zeus Lara

2023-04-04T15:04:09+11:00

Ann Mica Mae Lim

Zeus Lara

2023-05-11T14:08:40+11:00

Anna Linfield-Kent

Zeus Lara

2023-03-14T16:25:51+11:00

Barbara Read

General

2023-04-27T09:42:19+11:00

Benn Salier

Zeus Lara

2021-07-06T13:45:00+11:00

Bita Bagheri

General

2021-03-02T14:12:11+11:00

Blake Dahlen

Zeus Lara

2023-02-23T09:47:16+11:00

Callum Dodd

Zeus Lara

2022-11-23T11:00:39+11:00

Caroline Lees

Zeus Lara

2023-01-17T10:29:22+11:00

Cathy Baldwin

General

2021-01-19T16:55:52+11:00

Chika Nnadiekwe

Zeus Lara

2023-03-28T15:27:26+11:00

Chris Sykes

General

2022-05-26T12:50:02+11:00

Cliff Blakley

Zeus Lara

2023-05-11T13:52:16+11:00

David Johnson

General

2022-06-01T10:43:16+11:00

David Mansfield

Zeus Lara

2023-02-14T10:37:32+11:00

Deanna Edwards

Zeus Lara

2023-03-28T15:46:04+11:00

Derek Oldham

Zeus Lara

2023-05-09T15:38:58+11:00

Elise Kellond-Knight

Zeus Lara

2019-07-04T22:47:54+11:00

Ellen Misador

Zeus Lara

2023-03-14T15:30:57+11:00

Eugene O'Connell

Zeus Lara

2022-03-22T16:14:36+11:00

Francis Aseron

Zeus Lara

2023-02-24T09:56:24+11:00

Fritzie Ligeralde

Zeus Lara

2021-08-17T15:41:14+11:00

Gilbert Wong

Zeus Lara

2022-05-25T12:27:00+11:00

Guru Swaminathan

General

2023-05-26T16:16:29+11:00

Hardik Lakhani

Zeus Lara

2022-03-08T16:33:18+11:00

Hayley Weir

Zeus Lara

2022-03-01T12:16:09+11:00

Helen Argitis

Zeus Lara

2022-05-26T12:13:35+11:00

Ian Salvador

Zeus Lara

2022-06-14T17:51:51+11:00

Ian Thomson

Zeus Lara

2023-04-27T09:46:51+11:00

Ibrahim Dani

Zeus Lara

2023-05-09T15:33:59+11:00

Igor Vieira

Zeus Lara

2022-06-28T16:45:19+11:00

Jerry Cobb

General

2022-06-28T15:49:32+11:00

Joanna Carlos

Zeus Lara

2022-02-15T17:48:05+11:00

Jochebed Diaz

General

2022-11-16T12:53:12+11:00

Johaimah Garrido

Zeus Lara

2021-03-16T10:08:35+11:00

John Middlemist

Zeus Lara

2021-07-21T12:11:54+11:00

Jovilyn Magtoto

Zeus Lara

2022-08-02T13:27:08+11:00

Julia Nicole Justo

Zeus Lara

2023-02-23T08:34:34+11:00

Katherine Whiteside

General

2022-11-30T17:42:36+11:00

Kunal Parikh

Zeus Lara

2022-01-25T11:49:10+11:00

Lauren Grouse

Zeus Lara

2023-06-06T11:56:05+11:00

Louigi Gardiola

Zeus Lara

2023-02-23T08:31:20+11:00

Louise White

General

2021-05-11T16:20:05+11:00

Lousiene Samonte

General

2022-08-30T14:27:05+11:00

Maddison Schmid

Zeus Lara

2023-05-11T09:35:43+11:00

Mariam Kohani

Zeus Lara

2022-07-19T09:57:04+11:00

Marian Joyce Makalintal

Zeus Lara

2023-03-14T15:51:17+11:00

Marianne Dinsay

Zeus Lara

2023-02-23T08:32:42+11:00

Mark McAdam

General

2023-05-03T12:09:06+11:00

Mark Millen

Zeus Lara

2022-08-30T12:47:06+11:00

Matthew Knight

Zeus Lara

2023-02-23T08:32:48+11:00

Melanie Northrop

Zeus Lara

2023-01-31T17:06:41+11:00

Melody Framp

Zeus Lara

2023-05-09T16:20:00+11:00

Melody Tuazon

Zeus Lara

2023-05-09T15:59:40+11:00

Michael Bryant

General

2022-08-09T11:38:32+11:00

Mohammad Ramezani

General

2022-07-13T16:18:36+11:00

Muhammad Sauood Ur Rauf

General

2022-08-30T14:20:48+11:00

Nevil Cope

General

2022-08-30T14:24:26+11:00

Niall Burke

Zeus Lara

2022-10-11T13:16:07+11:00

Nick Rodwell

Zeus Lara

2022-07-14T11:47:55+11:00

Nicole Hatten

Zeus Lara

2022-03-22T16:18:26+11:00

Ninia Ortile

Zeus Lara

2022-10-11T14:26:40+11:00

Pablo Andres Cordova Baya

Zeus Lara

2023-02-23T08:48:38+11:00

Parastoo Mousavi

Zeus Lara

2022-12-13T10:24:00+11:00

Paul Bernard

Zeus Lara

2022-02-04T02:19:40+11:00

Paul Kirschner

General

2022-02-04T02:26:06+11:00

Peter Boylan

General

2023-03-14T16:22:42+11:00

Peter Philpott

General

2022-11-08T10:05:47+11:00

Rahul Kaushal

Zeus Lara

2022-08-03T10:22:38+11:00

Rajiv Boddupalli

Zeus Lara

2022-12-13T09:44:21+11:00

Robert Caminiti

General

2020-10-07T04:02:43+11:00

Robert Crossman

General

2022-03-08T14:18:21+11:00

Rohini Verma

Zeus Lara

2021-04-13T12:23:02+11:00

Rohit Satija

Zeus Lara

2023-05-09T15:27:58+11:00

Roxane Montierro

Zeus Lara

2020-12-15T06:30:55+11:00

Sanjay Narayan

Zeus Lara

2023-02-14T11:09:04+11:00

Saurabh Kundi

Zeus Lara

2023-02-23T08:26:14+11:00

Shiraan Fernando

Zeus Lara

2023-03-14T15:07:49+11:00

Shruthi Srinivas

Zeus Lara

2023-02-07T09:53:04+11:00

Sreekanth Badam

Zeus Lara

2022-11-09T17:14:36+11:00

Stephen Curtis

Zeus Lara

2023-05-30T09:22:30+11:00

Tameka Yallop

General

2022-03-08T16:41:26+11:00

Tanvi Mahajan

Zeus Lara

2023-03-28T15:21:57+11:00

Through Zhu

Zeus Lara

2023-02-23T10:21:23+11:00

Thuc Linh Nguyen Phan

Zeus Lara

2023-05-30T09:39:47+11:00

Tony Calusic

Zeus Lara

2022-08-01T16:52:17+11:00

Vanessa Vella

General

2021-12-14T12:11:12+11:00

Winona Astian Thian

Zeus Lara

2023-02-23T08:34:19+11:00

Yanmin Chen

Zeus Lara

2022-03-08T16:40:11+11:00

Zach Barnetby

Zeus Lara

2022-06-24T11:08:22+11:00