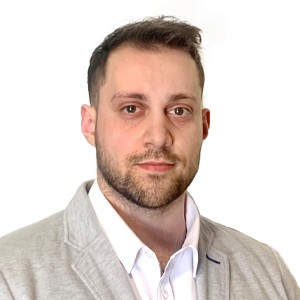 Nik Eric
PMO Consultant
---
Areas Of Expertise:
---
Education:
Bachelor of Business (Project Management), Deakin University
---
About Nik Eric
Nik joined Seven Consulting's Melbourne team in October 2021. He has a Bachelor of Business (Project Management) from Deakin University. He is seeking to utilise his knowledge in Project Management and PMO and apply it in delivering successful projects.
---
What Nik brings
Eagerness to learn and develop.
Ability to think creatively when problem solving and critically.
Ability to work collaboratively in a team environment as well as independently.
Professional communication.
Easily adaptable to changing environments.
Solid fundamental knowledge of PMO.
---
Key Clients:
VicRoads R&L Services

InvoCare
Commonwealth Bank (CBA)
---
Key Achievements:
As EPMO Analyst at VicRoads R&L Services, Nik was involved in setting up the Enterprise Program Management Office (EPMO). This included the development of processes, frameworks and templates and the successful embedment of these within the organisation and delivery teams. Nik had a strong focus on Governance which included the development of the Governance Model, Portfolio Steering Committees and their terms of reference, development of the Reporting Framework, Stage Gate Framework, and the Project Management Framework. Nik was involved with establishing Jira for Portfolio Management within the organisation, enabling workflows, issue hierarchy, permissions, RAIDD management and status reporting within Jira and Confluence. This included the development of Jira training packs and the facilitation of training for delivery resources and new starters in the organisation. Nik was responsible for facilitating the Resource Demand/Supply Forum and managing the enterprise resource tracker to track delivery resources across various initiatives whilst addressing any contention between the demand and supply of resources.
---
As Graduate at InvoCare, Nik was involved in the successful migration of financial management from Excel spreadsheets to Project Management Software 'KeyedIn' for a program of work. Nik's primary responsibility was to create a selection of 'How to Guides' for PMO processes which included things such as timesheet management, procurement management (PO's and Invoicing), resource onboarding/offboarding and others. Nik was the owner of the ePMO SharePoint site which he was responsible for developing an interactive portal called the 'PMO Library' where all project resources can visit to get information on a variety of project processes, guidelines, steerco events, organisational structures, document templates and more. Nik was also responsible for general day to day duties of the EPMO and project support functions such as raising purchase orders, goods receipting, documenting minutes, steerco packs and any administrative activities.
---
As Graduate at CBA, Nik was responsible for daily reporting on testing status for UAT via Excel dashboards and communicating this up the line to relevant stakeholders. Alongside this, liaising with testing team and documenting passed and failed defects then reporting this to the Project Manager. Nik was involved in importing test cases from Excel spreadsheets to Jira and communicating and distributing this to the testing team. Nik applied Jira management practices by completing multiple Jira cleanups, ensuring all comments and statuses on test cases were kept updated.
---
Other Team Members
Declan Boylan

General

2020-01-15T02:30:38+11:00

Gareth James

General

2021-01-19T11:29:58+11:00

Connie McKeage

Julius

2021-03-09T10:14:51+11:00

Michael Blomfield

Julius

2023-02-14T10:26:26+11:00

Temre Green

Julius

2022-11-23T10:52:41+11:00

Mike Stockley

Julius

2022-08-30T12:56:19+11:00

Julie Laoit

Julius

2022-07-19T09:10:59+11:00

Rob Thomsett

General

2023-01-31T17:26:36+11:00

Louise Ford

General

2020-01-15T03:08:18+11:00

Aaron Simonsen

Julius

2023-11-13T23:52:10+11:00

Alan Alehashemi

Julius

2022-07-19T09:07:40+11:00

Alex Jahan

Julius

2023-11-14T12:14:04+11:00

Alex Massie

General

2023-11-14T12:25:43+11:00

Alexander Rivkin

Julius

2023-11-14T00:06:50+11:00

Alexandra Marie Tan

Julius

2023-07-20T17:43:15+11:00

Ali Pahlavan

General

2023-11-14T00:19:34+11:00

Alisdair Brown

Julius

2022-08-30T09:51:38+11:00

Amanda Walker

Julius

2023-11-14T12:09:46+11:00

Andrew Cheesman

Julius

2022-08-09T12:17:42+11:00

Anna Linfield-Kent

Julius

2023-11-14T11:45:20+11:00

Andrew Marshall

Julius

2023-08-29T14:02:36+11:00

Audrey Teh

Julius

2023-11-14T01:03:53+11:00

Barbara Read

General

2023-11-13T23:44:22+11:00

Bhavna Gupta

Julius

2023-11-30T01:43:24+11:00

Benn Salier

Julius

2023-10-17T17:16:47+11:00

Bita Bagheri

General

2023-08-02T22:15:49+11:00

Blake Dahlen

Julius

2023-07-20T13:58:11+11:00

Caroline Lees

Julius

2023-11-14T01:15:13+11:00

Cathy Baldwin

General

2021-01-19T16:55:52+11:00

Chris Sykes

General

2022-05-26T12:50:02+11:00

Callum Barker

Julius

2023-09-15T10:54:00+11:00

Dave Rider

Julius

2023-11-14T11:28:26+11:00

David Johnson

General

2023-06-13T11:44:41+11:00

Deanna Edwards

Julius

2023-03-28T15:46:04+11:00

Derek Oldham

Julius

2023-11-14T01:43:07+11:00

Elise Kellond-Knight

Julius

2019-07-04T22:47:54+11:00

Eliza Johnson

Julius

2023-11-14T01:52:47+11:00

Ellen Misador

Julius

2023-11-14T11:16:10+11:00

Eugene O'Connell

Julius

2023-11-14T11:03:19+11:00

Fritzie Ligeralde

Julius

2023-10-27T12:23:57+11:00

Gilbert Wong

Julius

2023-09-28T10:05:22+11:00

Guru Swaminathan

General

2023-05-26T16:16:29+11:00

Hardik Lakhani

Julius

2023-11-14T10:59:45+11:00

Hayley Weir

Julius

2023-08-29T14:56:54+11:00

Helen Argitis

Julius

2023-11-14T10:56:19+11:00

Inggrid Yapari

Julius

2023-09-05T14:17:37+11:00

Ian Salvador

Julius

2023-11-14T02:22:20+11:00

Jerry Cobb

General

2022-06-28T15:49:32+11:00

Joanna Carlos

Julius

2022-02-15T17:48:05+11:00

Jochebed Diaz

General

2023-07-27T15:46:01+11:00

Johaimah Garrido

Julius

2021-03-16T10:08:35+11:00

John Middlemist

Julius

2023-11-14T02:36:08+11:00

Jovilyn Magtoto

Julius

2022-08-02T13:27:08+11:00

Julia Nicole Justo

Julius

2023-11-14T10:49:49+11:00

Julius Labalan

Julius

2023-10-05T10:04:21+11:00

Katherine Whiteside

General

2023-11-14T10:44:56+11:00

Kunal Parikh

Julius

2022-01-25T11:49:10+11:00

Lauren Grouse

Julius

2023-11-14T10:37:06+11:00

Louigi Gardiola

Julius

2023-02-23T08:31:20+11:00

Maddison Schmid

Julius

2023-11-14T10:31:00+11:00

Mariam Kohani

Julius

2022-07-19T09:57:04+11:00

Marian Joyce Makalintal

Julius

2023-06-21T10:48:28+11:00

Marianne Dinsay

Julius

2023-11-14T10:27:12+11:00

Mark McAdam

General

2023-05-03T12:09:06+11:00

Mark Millen

Julius

2022-08-30T12:47:06+11:00

Matthew Knight

Julius

2023-11-14T10:24:09+11:00

Melody Framp

Julius

2023-11-14T10:20:38+11:00

Melody Tuazon

Julius

2023-05-09T15:59:40+11:00

Michael Bryant

General

2023-11-13T17:56:32+11:00

Mohammad Ramezani

General

2022-07-13T16:18:36+11:00

Nadja Schulze

Julius

2023-07-13T13:05:06+11:00

Nevil Cope

General

2022-08-30T14:24:26+11:00

Niall Burke

Julius

2023-11-13T17:36:58+11:00

Nick Rodwell

Julius

2023-11-13T17:46:28+11:00

Nicole Hatten

Julius

2023-11-13T17:33:35+11:00

Ninia Ortile

Julius

2022-10-11T14:26:40+11:00

Pablo Andres Cordova Baya

Julius

2023-06-21T10:48:54+11:00

Parastoo Mousavi

Julius

2023-11-13T17:25:28+11:00

Paul Kirschner

General

2022-02-04T02:26:06+11:00

Peter Boylan

General

2023-03-14T16:22:42+11:00

Peter Philpott

General

2022-11-08T10:05:47+11:00

Rachel Low

Julius

2023-09-18T12:34:26+11:00

Rajiv Boddupalli

Julius

2023-11-13T16:14:32+11:00

Robert Crossman

General

2022-03-08T14:18:21+11:00

Rohini Verma

Julius

2023-11-30T02:00:48+11:00

Rohit Satija

Julius

2023-11-13T15:37:09+11:00

Roxane Montierro

Julius

2020-12-15T06:30:55+11:00

Sanjay Narayan

Julius

2023-02-14T11:09:04+11:00

Saurabh Kundi

Julius

2023-11-13T15:08:30+11:00

Shiraan Fernando

Julius

2023-03-14T15:07:49+11:00

Shruthi Srinivas

Julius

2023-08-25T12:02:31+11:00

Sreekanth Badam

Julius

2023-11-30T03:24:02+11:00

Stephen Curtis

Julius

2023-11-13T13:01:36+11:00

Simon Chrétien

Julius

2023-09-15T11:40:55+11:00

Tameka Yallop

General

2023-08-29T16:34:12+11:00

Tanvi Mahajan

Julius

2023-11-13T12:45:18+11:00

Thuc Linh Nguyen Phan

Julius

2023-11-13T12:39:10+11:00

Tony Calusic

Julius

2023-11-13T12:21:56+11:00

Vanessa Vella

General

2023-11-30T02:22:53+11:00

Vergil De Leon

Julius

2023-09-11T10:53:30+11:00

Winona Astian Thian

Julius

2023-02-23T08:34:19+11:00

Yanmin Chen

Julius

2023-10-03T19:22:20+11:00

Zach Barnetby

Julius

2023-11-13T10:30:25+11:00