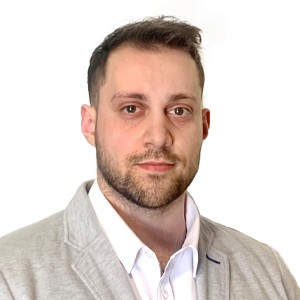 Nik Eric
Graduate
---
Areas Of Expertise:
---
Education:
Bachelor of Business (Project Management), Deakin University
---
About Nik Eric
Nik Eric is currently completing his Bachelor of Business with a major in Project Management at Deakin University. He is looking to utilise his Project Management skills to deliver successful projects.
---
What Nik brings
Eagerness to learn and develop.
Ability to think creatively when problem solving and critically.
Ability to work collaboratively in a team environment as well as independently.
Professional communication.
---
Key Clients:
Deakin University
DeakinTALENT Freelancing Hub
---
Key Achievements:
As Team Leader and Scrum Master at Deakin University, Nik was responsible for creating a business plan to determine the feasibility of Whittlesea Community Connections succeeding as a new digital marketing agency in the market. He led a team of 8 management students as scrum master using the agile project management methodology in JIRA. Nik developed and prioritized specific user stories for marketing and operational deliverables for the client and conducted in depth analysis and research of industry, competition, clients, business models and financial forecasts for the proposed venture with key outcomes and recommendations outlined for the success of the business. He synchronised the team by delegating user stories to the core strengths of the members, as well as leading stand up meetings to ensure the team was progressing appropriately and that that any conflict was resolved.
---
As Team Leader & Diversity Strategist Intern at DeakinTALENT Freelancing Hub, Nik created a Cultural Inclusion Action Plan which encourages and increases cultural and ethnic diversity within Camberwell Hockey Club. He co-led a team of 8 cross-disciplinary interns towards intensively researching and developing actionable strategies that preaches to cultural diversity as a solution for the client. Nik developed coherent data analytic tools in multiple languages and a marketing toolkit for the client to gather specific information from members and enhance community awareness and coordinated a large team by delegating tasks with deadlines to manage time constraints and prompt feedback opportunities from project manager and client for continuous improvement.
---
Other Team Members
Declan Boylan

General

2020-01-15T02:30:38+11:00

Gareth James

General

2021-01-19T11:29:58+11:00

Connie McKeage

Zeus Lara

2021-03-09T10:14:51+11:00

Hugh Harley

Zeus Lara

2020-04-01T04:18:49+11:00

Alisdair Brown

Zeus Lara

2021-03-23T14:24:31+11:00

Julie Laoit

Zeus Lara

2021-12-23T18:04:41+11:00

Rob Thomsett

General

2021-04-06T12:29:29+11:00

Louise Ford

General

2020-01-15T03:08:18+11:00

Aaron Simonsen

Zeus Lara

2021-10-19T10:15:23+11:00

Aileen Robes

Zeus Lara

2022-03-01T10:17:06+11:00

Alan Madani

General

2020-07-24T03:51:19+11:00

Alex Massie

General

2022-03-08T14:03:52+11:00

Alexander Rivkin

Zeus Lara

2022-02-22T15:04:22+11:00

Ali Pahlavan

General

2021-09-21T15:39:39+11:00

Amanda Walker

Zeus Lara

2021-09-21T15:43:38+11:00

Anders Madsen

Zeus Lara

2021-08-31T17:57:29+11:00

Andrew Cheesman

Zeus Lara

2021-03-23T12:46:37+11:00

Andrew Coley

Zeus Lara

2021-12-21T12:36:47+11:00

Anna Linfield-Kent

Zeus Lara

2022-03-22T16:18:24+11:00

Barbara Read

General

2021-10-12T09:11:19+11:00

Benn Salier

Zeus Lara

2021-07-06T13:45:00+11:00

Bita Bagheri

General

2021-03-02T14:12:11+11:00

Caroline Lees

Zeus Lara

2021-10-12T09:08:24+11:00

Cathy Baldwin

General

2021-01-19T16:55:52+11:00

Chelsy Kranzbuhler

Zeus Lara

2022-03-01T17:38:06+11:00

Chika Nnadiekwe

Zeus Lara

2022-01-28T08:56:40+11:00

Chris Sykes

General

2020-03-05T00:14:43+11:00

David Johnson

General

2021-12-21T16:51:17+11:00

David Mansfield

Zeus Lara

2021-08-12T17:45:38+11:00

Deanna Edwards

Zeus Lara

2021-04-07T16:38:54+11:00

Derek Oldham

Zeus Lara

2021-06-22T11:12:34+11:00

Edward Rudnicki

Zeus Lara

2021-09-28T10:10:11+11:00

Elise Kellond-Knight

Zeus Lara

2019-07-04T22:47:54+11:00

Ericson Bagunas

General

2020-10-01T05:06:36+11:00

Eugene O'Connell

Zeus Lara

2022-03-22T16:14:36+11:00

Fritzie Ligeralde

Zeus Lara

2021-08-17T15:41:14+11:00

Gennaro Abignano

Zeus Lara

2022-02-04T15:20:32+11:00

Gilbert Wong

Zeus Lara

2020-12-15T04:26:15+11:00

Guru Swaminathan

General

2020-10-13T05:04:12+11:00

Hardik Lakhani

Zeus Lara

2022-03-08T16:33:18+11:00

Hayley Weir

Zeus Lara

2022-03-01T12:16:09+11:00

Helen Argitis

Zeus Lara

2022-02-15T17:44:12+11:00

Ian Salvador

Zeus Lara

2021-06-01T12:54:33+11:00

Ian Thomson

Zeus Lara

2022-02-04T02:04:24+11:00

Igor Vieira

Zeus Lara

2022-05-11T10:15:56+11:00

Jason Kwong

Zeus Lara

2022-05-10T17:14:15+11:00

Jerry Cobb

General

2020-11-06T00:49:28+11:00

Joanna Carlos

Zeus Lara

2022-02-15T17:48:05+11:00

Jochebed Diaz

General

2020-12-15T05:31:11+11:00

Johaimah Garrido

Zeus Lara

2021-03-16T10:08:35+11:00

John Middlemist

Zeus Lara

2021-07-21T12:11:54+11:00

Jon Kralevski

Zeus Lara

2021-08-31T18:00:32+11:00

Joseph Stanley

Zeus Lara

2022-02-04T15:24:14+11:00

Josh Pricken

Zeus Lara

2022-01-25T15:52:50+11:00

Jovilyn Magtoto

Zeus Lara

2021-03-02T18:19:47+11:00

Joyce Ann Vecinal

Zeus Lara

2021-12-17T10:33:04+11:00

Julia Nicole Justo

Zeus Lara

2022-01-25T15:52:44+11:00

Katherine Whiteside

General

2022-03-01T16:01:33+11:00

Krishnaraj Arumugam

Zeus Lara

2020-06-30T04:59:15+11:00

Kunal Parikh

Zeus Lara

2022-01-25T11:49:10+11:00

Louigi Gardiola

Zeus Lara

2022-02-15T17:52:16+11:00

Louise White

General

2021-05-11T16:20:05+11:00

Lousiene Samonte

General

2020-04-01T03:22:19+11:00

Maddison Schmid

Zeus Lara

2022-05-17T17:07:32+11:00

Mark McAdam

General

2021-05-11T12:52:35+11:00

Mark Millen

Zeus Lara

2022-03-02T10:41:54+11:00

Mariam Kohani

Zeus Lara

2021-07-13T12:09:45+11:00

Marianne Dinsay

Zeus Lara

2022-02-04T15:34:24+11:00

Matthew Knight

Zeus Lara

2022-02-04T15:38:52+11:00

Michael Baylon

Zeus Lara

2021-08-25T16:48:12+11:00

Michael Bryant

General

2022-03-15T16:26:44+11:00

Michael Stark

Zeus Lara

2021-06-08T10:58:59+11:00

Mike Stockley

Zeus Lara

2020-01-22T04:45:51+11:00

Mohammad Ramezani

General

2022-05-02T14:41:28+11:00

Muhammad Sauood Ur Rauf

General

2022-05-05T09:16:00+11:00

Nevil Cope

General

2020-01-14T04:11:02+11:00

Nicole Hatten

Zeus Lara

2022-03-22T16:18:26+11:00

Niloofar Fardanesh

General

2022-05-05T11:05:15+11:00

Oliver Stevenson

Zeus Lara

2022-05-17T17:36:32+11:00

Parastoo Mousavi

Zeus Lara

2022-05-10T17:01:14+11:00

Paul Bernard

Zeus Lara

2022-02-04T02:19:40+11:00

Paul Kirschner

General

2022-02-04T02:26:06+11:00

Peter Boylan

General

2021-07-06T12:52:31+11:00

Peter Philpott

General

2020-10-30T03:09:29+11:00

Puneet Nagpal

Zeus Lara

2022-04-05T13:03:25+11:00

Rahul Kaushal

Zeus Lara

2022-04-05T13:17:26+11:00

Rick Myburgh

Zeus Lara

2022-04-19T12:23:07+11:00

Rinku Razdan

General

2021-06-15T09:38:48+11:00

Robert Caminiti

General

2020-10-07T04:02:43+11:00

Robert Crossman

General

2022-03-08T14:18:21+11:00

Rohini Verma

Zeus Lara

2021-04-13T12:23:02+11:00

Roxane Montierro

Zeus Lara

2020-12-15T06:30:55+11:00

Sanjay Narayan

Zeus Lara

2022-02-04T02:35:09+11:00

Saurabh Kundi

Zeus Lara

2021-05-11T11:54:30+11:00

Sharon Tannenbaum

Zeus Lara

2021-06-01T12:48:32+11:00

Sheryll Nones

Zeus Lara

2021-12-23T18:09:26+11:00

Shiraan Fernando

Zeus Lara

2022-05-10T16:56:16+11:00

Sosha Jabbary

General

2022-02-22T14:47:15+11:00

Sreekanth Badam

Zeus Lara

2021-04-27T17:36:06+11:00

Stephen Curtis

Zeus Lara

2021-05-11T12:16:32+11:00

Syed Hussain

Zeus Lara

2022-02-04T16:04:13+11:00

Tameka Yallop

General

2022-03-08T16:41:26+11:00

Thuc Linh Nguyen Phan

Zeus Lara

2022-02-04T15:44:13+11:00

Vanessa Vella

General

2021-12-14T12:11:12+11:00

Winona Astian Thian

Zeus Lara

2021-05-11T10:29:59+11:00

Yanmin Chen

Zeus Lara

2022-03-08T16:40:11+11:00

Zach Barnetby

Zeus Lara

2022-05-11T10:58:34+11:00