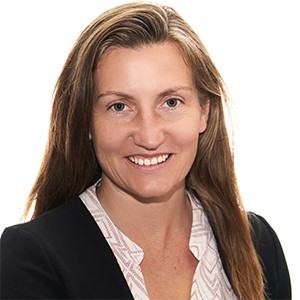 Barbara Read
Program Director
---
Areas Of Expertise:
Project Planning
Delivery and Governance
Banking / Finance
---
Education:
Bachelor of Electrical Engineering, University of Sydney
---
About Barbara Read
Barbara is a skilled Project Director, joining Seven Consulting's Sydney practice in July 2016. She has over 25 years' experience in large and complex program delivery and management, having matured through development and architecture roles before moving across into analysis and delivery management.
Barbara has extensive global banking, finance and superannuation experience across the spectrum of customer / channel / account processes including payments and end-to-end business transitions programs.
---
Client feedback:
Hanlie Botha, Head of Technology – CISO Delivery Office – 2023

"Barbara set the bar high and ensured her PMs delivered in line."

Stream Project Manager, Large Australian Financial Institution – 2022

"Commitment to delivering results. Barb would go above and beyond to ensure the Project would continue to progress, and when required to resolve cross-stream issues."

Richard Galassi, General Manager Transformation – 2020

"Able to work across all layers and drive outcomes of the programme. Communicates simply and clearly, responsive to requests."

Kate Bowman, Project Manager – 2018

"The Seven team were able to quickly add value to the project and met expectations in completing the assignment."
---
What Barbara Brings:
Demonstrable track record of delivering large scale programs on schedule, budget and scope, and to a high degree of quality.
Strong customer focus and belief in working collaboratively with the business to ensure the best outcomes are achieved.
Strong governance experience running the PMO Practice for Seven Consulting supporting over 40 consultants.
Mentoring of team to enhance capability and build dynamic, collaborative and outcome-focused teams.
Proven versatility in joining the dots to leverage capability and deliver business value.
---
Key Clients:
Equifax
National Australia Bank (NAB)
Commonwealth Bank of Australia (CBA)
Link Superannuation Group
Mercury Solutions Centre
GlaxoSmithKline
BNP Paribas
UBS
State Bank
Flemings Bank
Woolworths
Australian Energy Market Operator (AEMO)
RSS Global
InvoCare
Lend Lease
---
Key Achievements:
As Project Director for Seven Consulting, Barbara has completed a number of Project reviews, Delivery uplift and\or replanning activities for clients such as BNP Paribas, InvoCare, Indue, Lend Lease and RSS Global in order to assist their Project teams to quickly assess the delivery of their projects, identify areas of uplift and replan for success.
---
As Project Manager for AEMO Capacity Investment Scheme, Barbara supported AEMO's Legal and Governance stream in managing the Contract and Operating Model uplift required to initiate the provision of these services for the Federal Government.
---
As Project Director at Equifax, Barbara led the delivery across multiple transformation and remediation programs. For Program Sierra reporting into the ExCo, Barbara delivered a $50million multi-year Security remediation program introducing core security controls across Equifax ANZ's 200+ product family. When Barbara was bought in the program was in its second year and had not delivered to plan and had a negative perception from the ELT, but through a focus on stakeholder engagement, concise metric-based reporting and encouraging a strong culture of driving outcomes, this was turned around and the program remediated the majority of the scope and was seen as a key success for Technology.
---
As Project Director at Equifax, Barbara headed up delivery for the Fraud, Identity, Decisioning and HR Solutions businesses with $50 Million of planned investments; as well as owning the cross-cutting Customer and User stream for the Consumer transformation (Cloud\Technology\Product\ Business) program. Being responsible for Business case through to delivery, across programs that covered both new product development, as well as existing product\business transformation. The programs were well-regarded for introducing tighter program delivery governance and structures that were then adopted more broadly.
---
As Project Director at NAB on the UBank\86400 Acquisition and merger, Barbara was responsible for managing the first key program release of Transfer of Business across 7 streams, which bought the two separate businesses together under new Organisation, governance, finance, regulatory, risk and compliance structures and allowed 86400 to hand back their banking licenses. Subsequently she managed the portfolio of Home Loan Business programs that supported the merger, as well as uplifting in Home Loan origination technology and processes to reduce manual handling and drastically reduced the time to approval.
---
As PMO Practice Manager at Seven Consulting, Barbara managed the practice across 40 consultants and 20 clients. This tenure was a 12-month maternity leave cover. Key achievements included maturing the practice through a strong focus on client engagement, recruitment, staff development and quality assurance.
---
As Program Manager for Link Group, Barbara managed 5 different superannuation fund administration migrations that transitioned data and operations of Superannuation funds to\from Link's administration systems. These included the migration of superannuation, defined benefits, insurance and pension products into the new platforms as well as setting up new Business and Operations capability to support this. These all had critical committed industry delivery dates and were delivered on time.
---
As Project Director on Woolworths PI Data Breach Program that was initiated as a result of recent Industry data breaches, Barbara led a team of consultants and internal staff to review the areas of critical risk (APIs, Bulk data download, Data protection and retention) across the entire Woolworths landscape (Group, Digital and Partner) and Identity \ Assess and Remediate the key findings.
---
As Program Manager, Barbara led the $20million Integration stream for CBAs NPP Stream through project initiation, vendor selection, design and proof of concept phases across multi-disciplinary teams and vendors. A key achievement was leading CBA's delivery through the first phase of Industry Integration and being one of only two banks ready to test from Day 1.
---
As Program Director at CBA, Barbara was responsible for a $50 million joint payment\risk\security project with 100+ resources and 11 direct reports that was in distress and had waning confidence from the PSG. After being bought in mid-delivery, Barbara reinvigorated the program by bringing the project back on schedule, re-focusing teams on priority scope and establishing appropriate governance and executive level reporting across the program. A major achievement was the resurrection of stakeholder perceptions through improved engagement and effective communications. The project was delivered to scope, on time and under budget and was lauded by all stakeholders as a great product and a huge program success.
---
As Program Manager, Barbara led the delivery program through Business Case and project initiation for CBA's new $80+ million bank wide group Sales and Leads program that included implementing a new SAP module (SAP CRM). Barbara led the technology team through scope, solution and estimate phases and then pivoted the team into design and delivery. A key achievement was standing up the delivery capability.
---
As Project/Program Manager on CBA's $1.5bn Core Banking program, Barbara managed a number of key initiatives across multiple releases and capabilities including:
Managing the delivery and implementation of a new customer offer engine which allowed the bank to redefine the way it offered products, prices and features to their customers. A core component of managing this delivery was to ensure the purpose of this new capability was clearly defined and provide strong governance to protect the core value. The project and new capability won numerous awards including the PEGA global product award for banking applications.
Managing the delivery of CBA's new Lending and Interest Rate Derivative Product across 8 separate projects, costing $20million. She was accountable for the planning, finances, quality, on-time delivery and end-to-end design and integration across multiple technology stack's (SAP, Multiple Channels (Online, Branch, API), Integration, Group Data warehouse & a PEGA Rules Engine).
---
Other Team Members
Declan Boylan

General

2020-01-15T02:30:38+11:00

Gareth James

General

2021-01-19T11:29:58+11:00

Connie McKeage

Julius

2021-03-09T10:14:51+11:00

Michael Blomfield

Julius

2023-02-14T10:26:26+11:00

Temre Green

Julius

2022-11-23T10:52:41+11:00

Mike Stockley

Julius

2022-08-30T12:56:19+11:00

Julie Laoit

Julius

2022-07-19T09:10:59+11:00

Rob Thomsett

General

2023-01-31T17:26:36+11:00

Louise Ford

General

2020-01-15T03:08:18+11:00

Aaron Simonsen

Julius

2023-11-13T23:52:10+11:00

Alan Alehashemi

Julius

2022-07-19T09:07:40+11:00

Alex Jahan

Julius

2023-11-14T12:14:04+11:00

Alex Massie

General

2023-11-14T12:25:43+11:00

Alexander Rivkin

Julius

2023-11-14T00:06:50+11:00

Alexandra Marie Tan

Julius

2023-07-20T17:43:15+11:00

Ali Pahlavan

General

2023-11-14T00:19:34+11:00

Alisdair Brown

Julius

2022-08-30T09:51:38+11:00

Amanda Walker

Julius

2023-11-14T12:09:46+11:00

Andrew Cheesman

Julius

2022-08-09T12:17:42+11:00

Anna Linfield-Kent

Julius

2023-11-14T11:45:20+11:00

Andrew Marshall

Julius

2023-08-29T14:02:36+11:00

Audrey Teh

Julius

2023-11-14T01:03:53+11:00

Barbara Read

General

2023-11-13T23:44:22+11:00

Bhavna Gupta

Julius

2023-11-30T01:43:24+11:00

Benn Salier

Julius

2023-10-17T17:16:47+11:00

Bita Bagheri

General

2023-08-02T22:15:49+11:00

Blake Dahlen

Julius

2023-07-20T13:58:11+11:00

Caroline Lees

Julius

2023-11-14T01:15:13+11:00

Cathy Baldwin

General

2021-01-19T16:55:52+11:00

Chris Sykes

General

2022-05-26T12:50:02+11:00

Callum Barker

Julius

2023-09-15T10:54:00+11:00

Dave Rider

Julius

2023-11-14T11:28:26+11:00

David Johnson

General

2023-06-13T11:44:41+11:00

Deanna Edwards

Julius

2023-03-28T15:46:04+11:00

Derek Oldham

Julius

2023-11-14T01:43:07+11:00

Elise Kellond-Knight

Julius

2019-07-04T22:47:54+11:00

Eliza Johnson

Julius

2023-11-14T01:52:47+11:00

Ellen Misador

Julius

2023-11-14T11:16:10+11:00

Eugene O'Connell

Julius

2023-11-14T11:03:19+11:00

Fritzie Ligeralde

Julius

2023-10-27T12:23:57+11:00

Gilbert Wong

Julius

2023-09-28T10:05:22+11:00

Guru Swaminathan

General

2023-05-26T16:16:29+11:00

Hardik Lakhani

Julius

2023-11-14T10:59:45+11:00

Hayley Weir

Julius

2023-08-29T14:56:54+11:00

Helen Argitis

Julius

2023-11-14T10:56:19+11:00

Inggrid Yapari

Julius

2023-09-05T14:17:37+11:00

Ian Salvador

Julius

2023-11-14T02:22:20+11:00

Jerry Cobb

General

2022-06-28T15:49:32+11:00

Joanna Carlos

Julius

2022-02-15T17:48:05+11:00

Jochebed Diaz

General

2023-07-27T15:46:01+11:00

Johaimah Garrido

Julius

2021-03-16T10:08:35+11:00

John Middlemist

Julius

2023-11-14T02:36:08+11:00

Jovilyn Magtoto

Julius

2022-08-02T13:27:08+11:00

Julia Nicole Justo

Julius

2023-11-14T10:49:49+11:00

Julius Labalan

Julius

2023-10-05T10:04:21+11:00

Katherine Whiteside

General

2023-11-14T10:44:56+11:00

Kunal Parikh

Julius

2022-01-25T11:49:10+11:00

Lauren Grouse

Julius

2023-11-14T10:37:06+11:00

Louigi Gardiola

Julius

2023-02-23T08:31:20+11:00

Maddison Schmid

Julius

2023-11-14T10:31:00+11:00

Mariam Kohani

Julius

2022-07-19T09:57:04+11:00

Marian Joyce Makalintal

Julius

2023-06-21T10:48:28+11:00

Marianne Dinsay

Julius

2023-11-14T10:27:12+11:00

Mark McAdam

General

2023-05-03T12:09:06+11:00

Mark Millen

Julius

2022-08-30T12:47:06+11:00

Matthew Knight

Julius

2023-11-14T10:24:09+11:00

Melody Framp

Julius

2023-11-14T10:20:38+11:00

Melody Tuazon

Julius

2023-05-09T15:59:40+11:00

Michael Bryant

General

2023-11-13T17:56:32+11:00

Mohammad Ramezani

General

2022-07-13T16:18:36+11:00

Nadja Schulze

Julius

2023-07-13T13:05:06+11:00

Nevil Cope

General

2022-08-30T14:24:26+11:00

Niall Burke

Julius

2023-11-13T17:36:58+11:00

Nick Rodwell

Julius

2023-11-13T17:46:28+11:00

Nicole Hatten

Julius

2023-11-13T17:33:35+11:00

Ninia Ortile

Julius

2022-10-11T14:26:40+11:00

Pablo Andres Cordova Baya

Julius

2023-06-21T10:48:54+11:00

Parastoo Mousavi

Julius

2023-11-13T17:25:28+11:00

Paul Kirschner

General

2022-02-04T02:26:06+11:00

Peter Boylan

General

2023-03-14T16:22:42+11:00

Peter Philpott

General

2022-11-08T10:05:47+11:00

Rachel Low

Julius

2023-09-18T12:34:26+11:00

Rajiv Boddupalli

Julius

2023-11-13T16:14:32+11:00

Robert Crossman

General

2022-03-08T14:18:21+11:00

Rohini Verma

Julius

2023-11-30T02:00:48+11:00

Rohit Satija

Julius

2023-11-13T15:37:09+11:00

Roxane Montierro

Julius

2020-12-15T06:30:55+11:00

Sanjay Narayan

Julius

2023-02-14T11:09:04+11:00

Saurabh Kundi

Julius

2023-11-13T15:08:30+11:00

Shiraan Fernando

Julius

2023-03-14T15:07:49+11:00

Shruthi Srinivas

Julius

2023-08-25T12:02:31+11:00

Sreekanth Badam

Julius

2023-11-30T03:24:02+11:00

Stephen Curtis

Julius

2023-11-13T13:01:36+11:00

Simon Chrétien

Julius

2023-09-15T11:40:55+11:00

Tameka Yallop

General

2023-08-29T16:34:12+11:00

Tanvi Mahajan

Julius

2023-11-13T12:45:18+11:00

Thuc Linh Nguyen Phan

Julius

2023-11-13T12:39:10+11:00

Tony Calusic

Julius

2023-11-13T12:21:56+11:00

Vanessa Vella

General

2023-11-30T02:22:53+11:00

Vergil De Leon

Julius

2023-09-11T10:53:30+11:00

Winona Astian Thian

Julius

2023-02-23T08:34:19+11:00

Yanmin Chen

Julius

2023-10-03T19:22:20+11:00

Zach Barnetby

Julius

2023-11-13T10:30:25+11:00