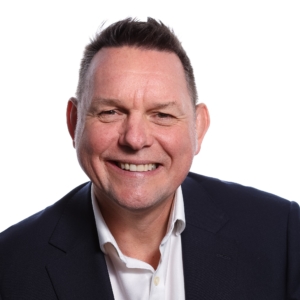 Alisdair Brown
General Manager – Victoria (Sabbatical)
---
Areas Of Expertise:
Program Management
Business & Technology Transformation
Mergers & Acquisitions
Financial Services
---
Education:
Bachelor of Science. – Computer Science, University of Strathclyde, Scotland
M.B.A. -Strategic Executive Management, University of Strathclyde, Scotland
SAFe Program Consultant, Scaled Agile Inc.
---
About Alisdair
Alisdair Brown is an experienced Program Director and GM Executive who joined Seven Consulting's Melbourne Practice in September 2018. Alisdair is a technology transformation executive leader with extensive global experience resolving complex business challenges for Financial Services 'blue chips' often as result of M&A activity. 
A Transformation Leader who has the ability to see the 'Big Picture' and loves solving problems combining his intimate knowledge of technology with a strategic business acumen that drives results to create sustainable growth and a competitive edge.  Prior to joining Seven Consulting, Alisdair held Head of Technology roles with ANZ Bank.  
---
What Alisdair brings
Seasoned 

P

rogram 

D

irector with a track record of delivery across multiple large-scale programs in Financial Services.

 

Broad and deep understanding of business & technology transformation, including strategy, people, process and change.

 

Operational leadership expertise across the Technology landscape 

Executive stakeholder management and program status reporting. Budget management, resource planning, estimating, issues and risk management.

 

Ability to build and grow a high performing team.

An understanding of Traditional and Agile development methods. 
---
Key Clients:
Alinta Energy
ANZ
Royal Bank of Scotland (RBS)
National Australia Group (UK)
---
Key Achievements:
As Interim GM Enterprise Technology, at Alinta Energy, Alisdair was responsible for the design of the new Enterprise Technology function and the operational management of all service delivery, operations, platforms and commercial management supported by Technology across Alinta's operations in Australia and Manila.  Within 3 months Alisdair was able to deliver and maintain P1 and P2 SLA for Incidents for the first time in 18 months.  By the end of his assignment Alisdair had achieved 'Green' status for all service SLAs. A first for Alinta Energy. Both while maintaining top quartile benchmarked Employee and Customer Satisfaction scores.  Alisdair also progressed a Professional Services RFI, re-shaped relationship with the primary managed services provider to enable modernisation of ITSM platform and started negotiation of Enterprise Agreement with principle Cloud services provider. 
---
As Program Director Technology Transformation (Engine), at Alinta Energy, Alisdair converted the findings of a previous 'Big 4' Consultancy review into a mobilised portfolio of 20+ projects to transform the entire operating model of Alinta Energy Technology i.e. systems, processes and people. Seven of these projects have already been completed within 6 months of mobilisation.  Most significant programs established (and partially delivered) were the Cloud Datacentre Strategy & Migration and End User Experience and Collaboration programs.  This activity occurred during a significant period of organisational and regulatory change. 
---
As Head of Infrastructure Delivery Transformation, at ANZ, Alisdair took ownership of a failing Cloud and Automation Services program, reducing average build time for Windows servers by 64% and Linux by 37% through the deployment of standardisation, virtualization and automation. He enabled 8000+ automated deployments following uDeploy implementation and automated deployments of WAS, MQ and Data power infrastructure.  
---
As Head of Infrastructure Delivery Transformation, at ANZ, Alisdair restructured and reestablished a 5 Year, ($560m platform) modernisation program of work to upgrade all ANZ's business critical applications and services. At peak the Enterprise wide program had 100 remediation projects running concurrently across all ANZ geographies and business divisions. Alisdair established an Offshore Delivery Factory, helping to reduce the average cost of the Remediation project from $1m in FY14 to $100k in FY17.  He achieved 90% offshore delivery. He created an Implementation Centre of Excellence leveraging Kepner-Fourie principles reducing significant production change failures. He introduced Risk Based Testing, which reduced average test cost to $50k per project and established a Server Decommissioning service to remove redundant server estate at scale. 
---
As Head of Infrastructure Delivery Transformation, at ANZ, Alisdair mobilised the largest portfolio of infrastructure projects in ANZ at that time to remediate a number of operational risks by Australian and Asian Banking Regulators, across multiple geographies and platforms some requiring resolution within 3 months. He established significant internal executive stakeholder governance framework to ensure ongoing understanding and agreement of all aspects of delivery and conducted a delivery assurance review of the failing program to integrate new Wealth Australia business into ANZ systems following the purchase from ING. 
---
As Head of Technology Enterprise Workplace & Collaboration Delivery, at ANZ, Alisdair recovered a failing program, delivering a strategic best of breed SaaS cloud service management capability, using Agile techniques, to digitize the ways of working and replace the existing legacy solution. He led $150m XP to Windows 7 program, completing upgrades to 60000 desktops impacting all ANZ staff in 34 markets including deployment of Virtual Desktop Infrastructure across the Group. Alisdair increased staff satisfaction scores and reduced IT issues, while increasing staff engagement scores, through the creation of a Tech Bar model in 6 HQ locations.  
---
As Head of Technology Enterprise Workplace & Collaboration Delivery, at ANZ, Alisdair incepted a $40m Campus program to design and fit out technology for ANZ's new HQ extension. Alisdair also delivered the expansion of ANZ Data Centre's in Melbourne, to support their Cloud strategy and enabling Data Centre as a Service – virtual, pre-provisioned, standardised compute, storage and network capability within new purpose-built Data Halls. He deployed Skype for Business, Microsoft Hubs and provided access to YouTube for all employees increasing collaboration and reducing business travel. 
---
As Head of Payments Solutions IT, at Royal Bank of Scotland, Alisdair led the implementation of a new Payments and Core Banking platform to support NL Transaction Banking clients following the ABN Amro acquisition. He established a $200m program over 18 months involving 200 staff and 3 vendors. He implemented the new ACI Payments engine supporting TB payment flows and new NL Swift Hub and SEPA Direct Debit legislation. 
---
As Head of Payments Solutions IT, At Royal Bank of Scotland, Alisdair, led the Global Transaction Banking M&A Technology team from the consortium of Banco Santander (Spain), Fortis (Belgium) and RBS during ABN Amro acquisition and successfully achieved an agreement from the Consortium Executive for their GTB business separation plans. Alisdair was selected by former Director Group Technology, to advise Bank of China regarding the replacement of their Core Banking platform. 
---
As Head of Infrastructure Projects, at RBS, Alisdair led the program to set up a Managed Test Environment (MTE) and initially ran the new service. The MTE service improved time to market and quality of deliveries, while removing multiple redundant environments, associated roles and processes. He led the recovery of the Ulster Bank Desktop Deployment program, following intensive engagement over a number of weeks with internal and external stakeholders, the new desktop service was delivered as planned with minimal service disruption. He introduced the first RBS offshore Infrastructure delivery engagement from India using a strategic partner. 
---
As Program Director, at RBS, Alisdair led the integration and re-structure of 200 disparate Technology staff from 4 subsidiary business units requiring consideration for necessary staff reductions while maintaining service. He was invited by the Group Technology Director to recover delivery of a new strategic Home loan product for RBS Retail. The program was very red and was forecasting unable to meet timeline and budget commitments. Alisdair completely restructured the program and delivery design. He mobilised a new team of 100 internal and external staff working jointly with business stakeholders and delivered the $20m program in 8 months. The new product was successfully launched across the RBS and NatWest Retail channels. 
---
As Head of Channels Delivery at National Australia Group, Alisdair led all Channel related developments for NAB in Europe, which at the time included Branch, Telephony, Mobile and Internet solutions. His team was spread across 3 locations having been created after NAB acquired banks in UK and Ireland. Many major projects were delivered, including European Customer Contact Centre set-up, initial Internet Banking deployment and new middleware solutions to integrate with core banking systems. 
---
Other Team Members
Declan Boylan

General

2020-01-15T02:30:38+11:00

Gareth James

General

2021-01-19T11:29:58+11:00

Connie McKeage

Julius

2021-03-09T10:14:51+11:00

Michael Blomfield

Julius

2023-02-14T10:26:26+11:00

Temre Green

Julius

2022-11-23T10:52:41+11:00

Mike Stockley

Julius

2022-08-30T12:56:19+11:00

Julie Laoit

Julius

2022-07-19T09:10:59+11:00

Rob Thomsett

General

2023-01-31T17:26:36+11:00

Louise Ford

General

2020-01-15T03:08:18+11:00

Aaron Simonsen

Julius

2023-11-13T23:52:10+11:00

Alan Alehashemi

Julius

2022-07-19T09:07:40+11:00

Alex Jahan

Julius

2023-11-14T12:14:04+11:00

Alex Massie

General

2023-11-14T12:25:43+11:00

Alexander Rivkin

Julius

2023-11-14T00:06:50+11:00

Alexandra Marie Tan

Julius

2023-07-20T17:43:15+11:00

Ali Pahlavan

General

2023-11-14T00:19:34+11:00

Alisdair Brown

Julius

2022-08-30T09:51:38+11:00

Amanda Walker

Julius

2023-11-14T12:09:46+11:00

Andrew Cheesman

Julius

2022-08-09T12:17:42+11:00

Anna Linfield-Kent

Julius

2023-11-14T11:45:20+11:00

Andrew Marshall

Julius

2023-08-29T14:02:36+11:00

Audrey Teh

Julius

2023-11-14T01:03:53+11:00

Barbara Read

General

2023-11-13T23:44:22+11:00

Bhavna Gupta

Julius

2023-11-30T01:43:24+11:00

Benn Salier

Julius

2023-10-17T17:16:47+11:00

Bita Bagheri

General

2023-08-02T22:15:49+11:00

Blake Dahlen

Julius

2023-07-20T13:58:11+11:00

Caroline Lees

Julius

2023-11-14T01:15:13+11:00

Cathy Baldwin

General

2021-01-19T16:55:52+11:00

Chris Sykes

General

2022-05-26T12:50:02+11:00

Callum Barker

Julius

2023-09-15T10:54:00+11:00

Dave Rider

Julius

2023-11-14T11:28:26+11:00

David Johnson

General

2023-06-13T11:44:41+11:00

Deanna Edwards

Julius

2023-03-28T15:46:04+11:00

Derek Oldham

Julius

2023-11-14T01:43:07+11:00

Elise Kellond-Knight

Julius

2019-07-04T22:47:54+11:00

Eliza Johnson

Julius

2023-11-14T01:52:47+11:00

Ellen Misador

Julius

2023-11-14T11:16:10+11:00

Eugene O'Connell

Julius

2023-11-14T11:03:19+11:00

Fritzie Ligeralde

Julius

2023-10-27T12:23:57+11:00

Gilbert Wong

Julius

2023-09-28T10:05:22+11:00

Guru Swaminathan

General

2023-05-26T16:16:29+11:00

Hardik Lakhani

Julius

2023-11-14T10:59:45+11:00

Hayley Weir

Julius

2023-08-29T14:56:54+11:00

Helen Argitis

Julius

2023-11-14T10:56:19+11:00

Inggrid Yapari

Julius

2023-09-05T14:17:37+11:00

Ian Salvador

Julius

2023-11-14T02:22:20+11:00

Jerry Cobb

General

2022-06-28T15:49:32+11:00

Joanna Carlos

Julius

2022-02-15T17:48:05+11:00

Jochebed Diaz

General

2023-07-27T15:46:01+11:00

Johaimah Garrido

Julius

2021-03-16T10:08:35+11:00

John Middlemist

Julius

2023-11-14T02:36:08+11:00

Jovilyn Magtoto

Julius

2022-08-02T13:27:08+11:00

Julia Nicole Justo

Julius

2023-11-14T10:49:49+11:00

Julius Labalan

Julius

2023-10-05T10:04:21+11:00

Katherine Whiteside

General

2023-11-14T10:44:56+11:00

Kunal Parikh

Julius

2022-01-25T11:49:10+11:00

Lauren Grouse

Julius

2023-11-14T10:37:06+11:00

Louigi Gardiola

Julius

2023-02-23T08:31:20+11:00

Maddison Schmid

Julius

2023-11-14T10:31:00+11:00

Mariam Kohani

Julius

2022-07-19T09:57:04+11:00

Marian Joyce Makalintal

Julius

2023-06-21T10:48:28+11:00

Marianne Dinsay

Julius

2023-11-14T10:27:12+11:00

Mark McAdam

General

2023-05-03T12:09:06+11:00

Mark Millen

Julius

2022-08-30T12:47:06+11:00

Matthew Knight

Julius

2023-11-14T10:24:09+11:00

Melody Framp

Julius

2023-11-14T10:20:38+11:00

Melody Tuazon

Julius

2023-05-09T15:59:40+11:00

Michael Bryant

General

2023-11-13T17:56:32+11:00

Mohammad Ramezani

General

2022-07-13T16:18:36+11:00

Nadja Schulze

Julius

2023-07-13T13:05:06+11:00

Nevil Cope

General

2022-08-30T14:24:26+11:00

Niall Burke

Julius

2023-11-13T17:36:58+11:00

Nick Rodwell

Julius

2023-11-13T17:46:28+11:00

Nicole Hatten

Julius

2023-11-13T17:33:35+11:00

Ninia Ortile

Julius

2022-10-11T14:26:40+11:00

Pablo Andres Cordova Baya

Julius

2023-06-21T10:48:54+11:00

Parastoo Mousavi

Julius

2023-11-13T17:25:28+11:00

Paul Kirschner

General

2022-02-04T02:26:06+11:00

Peter Boylan

General

2023-03-14T16:22:42+11:00

Peter Philpott

General

2022-11-08T10:05:47+11:00

Rachel Low

Julius

2023-09-18T12:34:26+11:00

Rajiv Boddupalli

Julius

2023-11-13T16:14:32+11:00

Robert Crossman

General

2022-03-08T14:18:21+11:00

Rohini Verma

Julius

2023-11-30T02:00:48+11:00

Rohit Satija

Julius

2023-11-13T15:37:09+11:00

Roxane Montierro

Julius

2020-12-15T06:30:55+11:00

Sanjay Narayan

Julius

2023-02-14T11:09:04+11:00

Saurabh Kundi

Julius

2023-11-13T15:08:30+11:00

Shiraan Fernando

Julius

2023-03-14T15:07:49+11:00

Shruthi Srinivas

Julius

2023-08-25T12:02:31+11:00

Sreekanth Badam

Julius

2023-11-30T03:24:02+11:00

Stephen Curtis

Julius

2023-11-13T13:01:36+11:00

Simon Chrétien

Julius

2023-09-15T11:40:55+11:00

Tameka Yallop

General

2023-08-29T16:34:12+11:00

Tanvi Mahajan

Julius

2023-11-13T12:45:18+11:00

Thuc Linh Nguyen Phan

Julius

2023-11-13T12:39:10+11:00

Tony Calusic

Julius

2023-11-13T12:21:56+11:00

Vanessa Vella

General

2023-11-30T02:22:53+11:00

Vergil De Leon

Julius

2023-09-11T10:53:30+11:00

Winona Astian Thian

Julius

2023-02-23T08:34:19+11:00

Yanmin Chen

Julius

2023-10-03T19:22:20+11:00

Zach Barnetby

Julius

2023-11-13T10:30:25+11:00