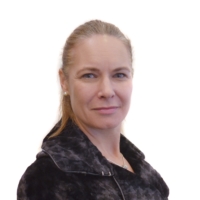 Deanna Edwards
Senior Project Manager
---
Areas Of Expertise:
Complex Program Planning & Delivery
Digital Transformation
New Payment Platform
Online, Cards, receivables & fraud.
---
Education:
Diploma in Project Management George Washington University
Diploma of International Cash Management
Association of Corporate Treasurers (ACT), UK
Project Management Professional (PMP) Certification
---
About Deanna
Deanna is a highly motivated and accomplished Senior Project Manager, joining Seven Consulting's Sydney practice in August 2018. Deanna brings 20 years' experience in the financial services and payments industry. She has successfully implemented a wide variety of strategic and transformation projects.
Deanna is astute at conceptualising and delivering large and complex strategic projects that have an enterprise impact in a cross functional, matrix environments. Deanne is skilful at maintaining the big picture and distilling complex concepts into clear actionable messages, interacting with executives, business, and functional leaders to craft programs that materialise the business strategy, as well as aligning programs with key drivers for change. She is a result orientated professional with business acumen and strength in managing stakeholder relationships to find customer centric solutions and achieve business outcomes.
---
What Deanna brings
Experience in setting up and managing large scale agile teams across multiple locations.
Establishing, Chairing, Facilitating Steering Committees and Senior Executive briefings.
Ability to bring structure to large and complex multi phased portfolio of work.
Management and liaison of development, infrastructure and delivery teams.
Accomplished leader with exceptional stakeholder management and communication skills including vendor management, service teams and technology partners.
---
Delivery Expertise:
Cuscal Limited
ACI Worldwide
BNP Paribas
Westpac
---
Key Achievements:
As Senior Project Manager at Cuscal Limited, Deanna was the across the Pays/Digital/Mobile platform. Following the Agile delivery methodology, she managed multiple project streams across multiple phases within often constrained timelines across multiple clients. Deanna successfully delivered the New Payment Platform Mobile Release, across more than 10 clients and the PAYS Wallet integration for Apple, Google and Samsung across more than 30 clients with 6 different Core Banking system providers and 5 different application providers, enabling the 3 card schemes; Visa, Mastercard and Eftpos. Deanna also successfully developed and integrated Digital API.
---
As Principal Project Manager at ACI Worldwide, Deanna was managed multiple core programs of work $30-50M, which included the fraud / risk programs, Card Payment Systems and the New Payments Platform (NPP). Deanna managed a global project team and oversaw all aspects of the projects, she was the primary liaison between ACI and their clients to ensure all deliverables and requirements were met.
---
At BNP Paribas, Deanna was in a newly created role of Account and Implementation Manager Cash Management for Corporate and Investment Banking. BNP Paribas had just entered the Australian market. Infrastructure Development (business and technological), process maps, workflows, staff development and training were a key component to some parts of this role. Deanna was successful in building an industry profile, implementation of system integration between the Bank and Treasury Systems/ERP Platforms and identification of process improvements and business restructuring.
---
At Westpac, Deanna was the Associate Director, Client Service Project Manager/Business Improvement Specialist. She successfully collaborated with external technology vendors to achieve budgetary and functionality objectives and developed and successfully implemented (alongside external vendors) a new end to end workflow solution for Client Service within a 7-month window. Deanna also implemented new Service Model (nationally) based on customer feedback balanced with business expectations within a 6-month period and developed the Detailed Design for an innovative Service Portal, which was successfully implemented and integrated into the Institutional Client Service Model.
---
Other Team Members
Declan Boylan

General

2020-01-15T02:30:38+00:00

Gareth James

General

2020-01-15T02:46:06+00:00

Rob Thomsett

General

2020-02-07T05:09:23+00:00

Louise Ford

General

2020-01-15T03:08:18+00:00

Laury MacPherson

General

2018-04-23T07:39:51+00:00

Alan Madani

General

2020-07-24T03:51:19+00:00

Alex Massie

General

2020-06-19T01:51:58+00:00

Ali Pahlavan

General

2020-07-09T06:29:03+00:00

Andrew Cheesman

Zeus Lara

2020-08-23T23:37:35+00:00

Andrew McDonagh

General

2020-09-03T05:49:48+00:00

Andrew Moghaddam

General

2020-01-10T03:36:32+00:00

Barbara Read

General

2020-01-10T04:13:14+00:00

Benn Salier

Zeus Lara

2020-07-29T01:44:59+00:00

Berna Akdeniz

General

2018-04-23T07:40:38+00:00

Bita Bagheri

General

2020-11-09T02:42:28+00:00

Brett Krieger

Zeus Lara

2020-08-05T03:12:17+00:00

Bronagh Stewart

Zeus Lara

2020-08-10T02:09:42+00:00

Bruce Denson

General

2020-03-19T00:59:30+00:00

Cathy Baldwin

General

2020-01-21T03:46:49+00:00

Chris Sykes

General

2020-03-05T00:14:43+00:00

David Johnson

General

2020-01-15T02:05:16+00:00

Donalito Jr. Bales

Zeus Lara

2020-05-28T05:04:09+00:00

Duncan Hewitt

General

2020-03-05T00:20:23+00:00

Ericson Bagunas

General

2020-10-01T05:06:36+00:00

Gilbert Wong

General

2018-05-24T23:55:47+00:00

Grace Tran

General

2020-04-27T06:07:30+00:00

Guru Swaminathan

General

2020-10-13T05:04:12+00:00

Jackie Lou J. Belano

General

2020-10-07T03:28:39+00:00

Jeroen Lubbers

Zeus Lara

2020-11-23T23:30:58+00:00

Jerry Cobb

General

2020-11-06T00:49:28+00:00

Joanna Carlos

Zeus Lara

2020-09-14T00:37:15+00:00

Joanne Carla S. Sebuc

General

2020-10-26T23:49:00+00:00

Jochebed Diaz

General

2020-07-24T03:53:17+00:00

John Mitchell

General

2020-07-22T01:01:54+00:00

Katherine Whiteside

General

2020-07-02T06:55:12+00:00

Krishnaraj Arumugam

Zeus Lara

2020-06-30T04:59:15+00:00

Louise White

General

2020-04-23T06:17:12+00:00

Lousiene Samonte

General

2020-04-01T03:22:19+00:00

Mark Cumming

General

2020-04-30T04:58:27+00:00

Mark McAdam

General

2020-08-24T01:07:53+00:00

Maryam Kohani

Zeus Lara

2020-03-03T05:24:20+00:00

Michael Baylon

General

2018-07-18T02:59:28+00:00

Michael Bryant

General

2020-09-25T02:15:23+00:00

Mohammad Ramezani

General

2020-01-14T03:38:39+00:00

Muhammad Sauood Ur Rauf

General

2020-10-06T00:12:22+00:00

Nadja Schulze

General

2020-05-29T06:16:06+00:00

Nevil Cope

General

2020-01-14T04:11:02+00:00

Niloofar Fardanesh

General

2020-09-29T01:07:43+00:00

Parastoo Mousavi

Zeus Lara

2020-09-08T00:31:28+00:00

Paul Kirschner

General

2020-01-14T04:38:37+00:00

Peter Boylan

General

2020-09-01T23:46:32+00:00

Peter Philpott

General

2020-10-30T03:09:29+00:00

Pritika Osland

Zeus Lara

2020-09-23T00:05:43+00:00

Rinku Razdan

General

2020-11-11T06:29:00+00:00

Robert Caminiti

General

2020-10-07T04:02:43+00:00

Robert Crossman

General

2020-01-15T04:30:20+00:00

Roxane Montierro

Zeus Lara

2020-11-17T22:20:14+00:00

Satya Sharma

General

2020-08-17T06:10:30+00:00

Shane Moore

General

2020-04-23T06:10:08+00:00

Sharon Tannenbaum

Zeus Lara

2020-10-13T00:59:01+00:00

Shiraan Fernando

Zeus Lara

2020-08-24T00:34:31+00:00

Sosha Jabbary

General

2020-11-18T06:56:36+00:00

Steve Baxter

Zeus Lara

2020-11-05T05:51:05+00:00

Syed Hussain

Zeus Lara

2020-10-07T04:48:38+00:00

Tameka Yallop

General

2019-04-29T04:29:36+00:00

Vanessa Vella

General

2020-04-15T01:08:38+00:00

Venice Gordula

Zeus Lara

2020-10-21T03:01:02+00:00

Yanmin Chen

General

2018-07-18T02:55:46+00:00