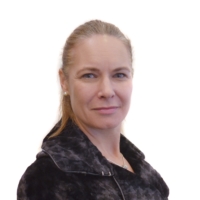 Deanna Edwards
Senior Project Manager
---
Areas Of Expertise:
Complex Program Planning & Delivery
Digital Transformation
New Payment Platform
Online, Cards, Receivables & Fraud
---
Education:
Diploma in Project Management George Washington University
Diploma of International Cash Management
Association of Corporate Treasurers (ACT), UK
Project Management Professional (PMP) Certification
---
About Deanna Edwards
Deanna is a highly motivated and accomplished Senior Project Manager, joining Seven Consulting's Sydney practice in August 2018. Deanna brings 20+ years' experience in the financial services and payments industry.
She has successfully implemented a wide variety of strategic and transformation projects. Deanna is astute at conceptualising and delivering large and complex strategic projects that have an enterprise impact in a cross functional, matrix environments. Deanne is skilful at maintaining the big picture and distilling complex concepts into clear actionable messages, interacting with executives, business, and functional leaders to craft programs that materialise the business strategy, as well as aligning programs with key drivers for change.
---
What Deanna brings
Experience in setting up and managing large scale agile teams across multiple locations.
Establishing, chairing, facilitating Steering Committees and senior executive briefings.
Ability to bring structure to large and complex multi phased portfolio of work.
Management and liaison of development, infrastructure and delivery teams.
Accomplished leader with exceptional stakeholder management and communication skills
---
Key Clients:
BNP Paribas Security Services
Cuscal Limited
ACI Worldwide
BNP Paribas Corporate & Investment Banking
Westpac
---
Key Achievements:
As Senior Project Manager at BNP, Deanna managed a fundamental unit pricing system upgrade in conjunction with a significant business transformation towards a standardised (APAC) operational model which required 22+ client migrations form old to new, alongside new client onboardings and BAU change requests. Deanna managed budgets and resourcing for 30+ resources, circa of10m p.a with resources located across NZ, AU and India. This was a multi-release style project with upward of 10 streams being run in parallel to enable fortnightly production deployments.
---
As Senior Project Manager at Cuscal Limited, Deanna was the across the Pays/Digital/Mobile platform. Following the Agile delivery methodology, she managed multiple project streams across multiple phases within often constrained timelines across multiple clients. Deanna successfully delivered the New Payment Platform Mobile Release, across more than 10 clients and the PAYS Wallet integration for Apple, Google and Samsung across more than 30 clients with 6 different Core Banking system providers and 5 different application providers, enabling the 3 card schemes; Visa, Mastercard and Eftpos. Deanna also successfully developed and integrated Digital API.
---
As Principal Project Manager at ACI Worldwide, Deanna was managed multiple core programs of work $30-50M, which included the fraud / risk programs, Card Payment Systems and the New Payments Platform (NPP). Deanna managed a global project team and oversaw all aspects of the projects; she was the primary liaison between ACI and their clients to ensure all deliverables and requirements were met.
---
At BNP Paribas, Deanna was in a newly created role of Account and Implementation Manager Cash Management for Corporate and Investment Banking. BNP Paribas had just entered the Australian market. Infrastructure Development (business and technological), process maps, workflows, staff development and training were a key component to some parts of this role. Deanna was successful in building an industry profile, implementation of system integration between the Bank and Treasury Systems/ERP Platforms and identification of process improvements and business restructuring.
---
As Associate Director at Westpac, Deanna was the Client Service Project Manager/Business Improvement Specialist. She successfully collaborated with external technology vendors to achieve budgetary and functionality objectives and developed and successfully implemented (alongside external vendors) a new end to end workflow solution for Client Service within a 7-month window. Deanna also implemented new Service Model (nationally) based on customer feedback balanced with business expectations within a 6-month period and developed the Detailed Design for an innovative Service Portal, which was successfully implemented and integrated into the Institutional Client Service Model.
---
Other Team Members
Declan Boylan

General

2020-01-15T02:30:38+11:00

Gareth James

General

2021-01-19T11:29:58+11:00

Connie McKeage

Zeus Lara

2021-03-09T10:14:51+11:00

Hugh Harley

Zeus Lara

2020-04-01T04:18:49+11:00

Temre Green

Zeus Lara

2022-11-23T10:52:41+11:00

Mike Stockley

Zeus Lara

2022-08-30T12:56:19+11:00

Julie Laoit

Zeus Lara

2022-07-19T09:10:59+11:00

Rob Thomsett

General

2023-01-31T17:26:36+11:00

Louise Ford

General

2020-01-15T03:08:18+11:00

Caroline Borge

Zeus Lara

2022-11-09T11:10:36+11:00

Aaron Simonsen

Zeus Lara

2022-08-30T11:02:06+11:00

Akhilesh Das

Zeus Lara

2022-11-08T10:09:51+11:00

Alan Alehashemi

Zeus Lara

2022-07-19T09:07:40+11:00

Alex Massie

General

2022-06-07T16:31:55+11:00

Alexander Rivkin

Zeus Lara

2022-12-13T10:11:51+11:00

Ali Pahlavan

General

2023-01-31T12:58:51+11:00

Alisdair Brown

Zeus Lara

2022-08-30T09:51:38+11:00

Amanda Walker

Zeus Lara

2022-08-09T10:18:22+11:00

Anders Madsen

Zeus Lara

2022-08-02T17:55:11+11:00

Andrew Cheesman

Zeus Lara

2022-08-09T12:17:42+11:00

Andrew Coley

Zeus Lara

2021-12-21T12:36:47+11:00

Ann Mica Mae Lim

Zeus Lara

2022-08-02T10:15:38+11:00

Anna Linfield-Kent

Zeus Lara

2022-08-23T11:14:16+11:00

Barbara Read

General

2023-01-31T12:47:24+11:00

Benn Salier

Zeus Lara

2021-07-06T13:45:00+11:00

Bita Bagheri

General

2021-03-02T14:12:11+11:00

Callum Dodd

Zeus Lara

2022-11-23T11:00:39+11:00

Caroline Lees

Zeus Lara

2023-01-17T10:29:22+11:00

Cathy Baldwin

General

2021-01-19T16:55:52+11:00

Chika Nnadiekwe

Zeus Lara

2022-08-17T09:57:56+11:00

Chris Sykes

General

2022-05-26T12:50:02+11:00

David Johnson

General

2022-06-01T10:43:16+11:00

David Mansfield

Zeus Lara

2022-09-06T15:52:27+11:00

Deanna Edwards

Zeus Lara

2021-04-07T16:38:54+11:00

Derek Oldham

Zeus Lara

2022-06-21T17:02:11+11:00

Elise Kellond-Knight

Zeus Lara

2019-07-04T22:47:54+11:00

Eugene O'Connell

Zeus Lara

2022-03-22T16:14:36+11:00

Francis Aseron

Zeus Lara

2022-08-30T13:27:30+11:00

Fritzie Ligeralde

Zeus Lara

2021-08-17T15:41:14+11:00

Gilbert Wong

Zeus Lara

2022-05-25T12:27:00+11:00

Guru Swaminathan

General

2022-09-06T15:42:26+11:00

Hardik Lakhani

Zeus Lara

2022-03-08T16:33:18+11:00

Hayley Weir

Zeus Lara

2022-03-01T12:16:09+11:00

Helen Argitis

Zeus Lara

2022-05-26T12:13:35+11:00

Ian Salvador

Zeus Lara

2022-06-14T17:51:51+11:00

Ian Thomson

Zeus Lara

2022-12-13T09:50:48+11:00

Ibrahim Dani

Zeus Lara

2022-08-04T12:36:58+11:00

Igor Vieira

Zeus Lara

2022-06-28T16:45:19+11:00

Jerry Cobb

General

2022-06-28T15:49:32+11:00

Joanna Carlos

Zeus Lara

2022-02-15T17:48:05+11:00

Jochebed Diaz

General

2022-11-16T12:53:12+11:00

Johaimah Garrido

Zeus Lara

2021-03-16T10:08:35+11:00

John Middlemist

Zeus Lara

2021-07-21T12:11:54+11:00

Jon Kralevski

Zeus Lara

2022-05-26T09:46:48+11:00

Jovilyn Magtoto

Zeus Lara

2022-08-02T13:27:08+11:00

Julia Nicole Justo

Zeus Lara

2022-08-17T09:58:15+11:00

Katherine Whiteside

General

2022-11-30T17:42:36+11:00

Kunal Parikh

Zeus Lara

2022-01-25T11:49:10+11:00

Louigi Gardiola

Zeus Lara

2022-08-17T10:40:37+11:00

Louise White

General

2021-05-11T16:20:05+11:00

Lousiene Samonte

General

2022-08-30T14:27:05+11:00

Maddison Schmid

Zeus Lara

2022-10-18T10:53:58+11:00

Mark McAdam

General

2021-05-11T12:52:35+11:00

Mark Millen

Zeus Lara

2022-08-30T12:47:06+11:00

Mariam Kohani

Zeus Lara

2022-07-19T09:57:04+11:00

Marianne Dinsay

Zeus Lara

2022-06-07T14:41:57+11:00

Matthew Knight

Zeus Lara

2022-11-16T11:37:34+11:00

Melanie Northrop

Zeus Lara

2023-01-31T17:06:41+11:00

Michael Blomfield

Zeus Lara

2023-01-31T17:17:54+11:00

Michael Bryant

General

2022-08-09T11:38:32+11:00

Mohammad Ramezani

General

2022-07-13T16:18:36+11:00

Muhammad Sauood Ur Rauf

General

2022-08-30T14:20:48+11:00

Nevil Cope

General

2022-08-30T14:24:26+11:00

Niall Burke

Zeus Lara

2022-10-11T13:16:07+11:00

Nick Rodwell

Zeus Lara

2022-07-14T11:47:55+11:00

Nicole Hatten

Zeus Lara

2022-03-22T16:18:26+11:00

Niloofar Fardanesh

General

2022-05-05T11:05:15+11:00

Ninia Ortile

Zeus Lara

2022-10-11T14:26:40+11:00

Parastoo Mousavi

Zeus Lara

2022-12-13T10:24:00+11:00

Paul Bernard

Zeus Lara

2022-02-04T02:19:40+11:00

Paul Kirschner

General

2022-02-04T02:26:06+11:00

Peter Boylan

General

2021-07-06T12:52:31+11:00

Peter Philpott

General

2022-11-08T10:05:47+11:00

Rahul Kaushal

Zeus Lara

2022-08-03T10:22:38+11:00

Rajiv Boddupalli

Zeus Lara

2022-12-13T09:44:21+11:00

Robert Caminiti

General

2020-10-07T04:02:43+11:00

Robert Crossman

General

2022-03-08T14:18:21+11:00

Rohini Verma

Zeus Lara

2021-04-13T12:23:02+11:00

Rohit Satija

Zeus Lara

2022-07-04T15:02:01+11:00

Roxane Montierro

Zeus Lara

2020-12-15T06:30:55+11:00

Sanjay Narayan

Zeus Lara

2022-02-04T02:35:09+11:00

Saurabh Kundi

Zeus Lara

2022-06-14T17:33:05+11:00

Shiraan Fernando

Zeus Lara

2023-01-31T12:52:18+11:00

Sreekanth Badam

Zeus Lara

2022-11-09T17:14:36+11:00

Stephen Curtis

Zeus Lara

2022-08-30T11:03:53+11:00

Syed Hussain

Zeus Lara

2022-02-04T16:04:13+11:00

Tameka Yallop

General

2022-03-08T16:41:26+11:00

Tanvi Mahajan

Zeus Lara

2022-08-17T10:28:07+11:00

Thuc Linh Nguyen Phan

Zeus Lara

2022-06-07T14:41:52+11:00

Tony Calusic

Zeus Lara

2022-08-01T16:52:17+11:00

Vanessa Vella

General

2021-12-14T12:11:12+11:00

Winona Astian Thian

Zeus Lara

2022-08-17T09:52:28+11:00

Yanmin Chen

Zeus Lara

2022-03-08T16:40:11+11:00

Zach Barnetby

Zeus Lara

2022-06-24T11:08:22+11:00