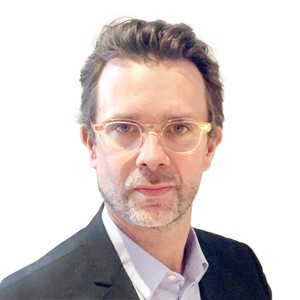 Aaron Simonsen
Senior Project Manager
---
Areas Of Expertise:
Project and Program Management
Stakeholder Management
Business Transformation
Product Management
---
Education:
Master of Commercialisation and Entrepreneurship, University of Auckland
Bachelor of Commerce, Economics, Victoria University
MSP (Program Management) Registered Practitioner
MoP (Portfolio Management) Registered Practitioner
Certified SAFe 5 Agilist
Certified Scrum Product Owner
---
About Aaron Simonsen
An experienced Project Manager with a track-record of delivering complex large-scale projects across different technologies and customer segments, including as part of major transformation programs of work.
---
What Aaron brings
Extensive experience in ICT delivery.
Excellent experience in different delivery methodologies including Agile & Waterfall.
Proven ability to establish successful relationships with key stakeholders including senior management and lead teams including during times of uncertainty to deliver successful customer and business outcomes.
Advanced technical, commercial, communication and change management skills.
A background in product management, billing and payments.
---
Key Clients:
Wannon Water
Vodafone
Skinny Mobile
Spark NZ
Sonic Healthcare
Mobbidiction
Vector Communications
Vocus
---
Key Achievements:
As Project Manager at Wannon Water, Aaron worked on the implementation of new contract lifecycle management and contractor management solutions.
---
As a Senior Project Manager at Vodafone, Aaron launched a new digital sales channel creating a new full-service budget prepay mobile brand (Budget $1.2M). He also updated legacy billing and payment capabilities to address historical issues with how products are priced and billed. Aaron also delivered new product and offer capability to support marketing activities for major national customer acquisition and retention campaigns (Budget $400K).
---
As Head of Business Delivery at Skinny Mobile, Aaron was responsible for an annual budget of $15M to deliver key projects including the re-platform of its websites while also leading a team of Project Managers, Business Analysts, Solution Architects, Testers, Engineers and Developers; including during a major restructure to scaled agile.
---
As Program Manager at Skinny Mobile, Aaron delivered a pipeline of new capability, including new online payment capability. Aaron also led a team of Project Managers and Business Analysts.
---
AS Program Manager at Spark NZ, Aaron was responsible for the replacement of legacy post-paid mobile systems incl. how these services are ordered, provisioned, and billed (Budget $52M) as part of a multi-year re-engineering program of work with the goal of simplifying its legacy IT stacks.
---
As the Infrastructure Project Manager (Team Leader) at Sonic Healthcare, Aaron was responsible for general project management tasks for multiple projects, in addition to managing a team of Project Mangers, Technical Writers and Project Coordinators. He managed a project to delivery new distributed data caching architecture. He implemented Network Application and Performance Monitoring (NAPM) of critical applications incl. electronic results delivery, collection of patient data and voice & data traffic using performance data to reduce the time it takes to resolved faults and identify breaches of SLAs.
---
As Digital Project Manager at Mobbidiction, Aaron was responsible for reporting, budgets, invoicing, sprint planning and overall project delivery leading the build of new enterprise and customer facing mapping apps.
---
As Product Delivery Manager at Vector Communications, Aaron was responsible for layer 3 business wholesale services including Managed WAN, EduNet, and Carrier Ethernet.
---
As Senior Product Manager at Vocus, Aaron managed a portfolio of Fixed Access, Calling, Broadband, and Mobile Responsible for our major nationwide campaigns and gap closing initiatives.
---
Other Team Members
Declan Boylan

General

2020-01-15T02:30:38+11:00

Gareth James

General

2021-01-19T11:29:58+11:00

Connie McKeage

Julius

2021-03-09T10:14:51+11:00

Michael Blomfield

Julius

2023-02-14T10:26:26+11:00

Temre Green

Julius

2022-11-23T10:52:41+11:00

Mike Stockley

Julius

2022-08-30T12:56:19+11:00

Julie Laoit

Julius

2022-07-19T09:10:59+11:00

Rob Thomsett

General

2023-01-31T17:26:36+11:00

Louise Ford

General

2020-01-15T03:08:18+11:00

Aaron Simonsen

Julius

2022-08-30T11:02:06+11:00

Alan Alehashemi

Julius

2022-07-19T09:07:40+11:00

Alex Jahan

Julius

2022-12-13T10:15:47+11:00

Alex Massie

General

2023-05-09T15:42:17+11:00

Alexander Rivkin

Julius

2023-03-28T15:40:59+11:00

Alexandra Marie Tan

Julius

2023-07-20T17:43:15+11:00

Ali Pahlavan

General

2023-08-03T11:39:33+11:00

Alisdair Brown

Julius

2022-08-30T09:51:38+11:00

Amanda Walker

Julius

2023-06-06T11:10:57+11:00

Anders Madsen

Julius

2022-08-02T17:55:11+11:00

Andrew Cheesman

Julius

2022-08-09T12:17:42+11:00

Andrew Coley

Julius

2021-12-21T12:36:47+11:00

Anish Joshi

Julius

2023-04-04T15:04:09+11:00

Ann Mica Mae Lim

Julius

2023-05-11T14:08:40+11:00

Anna Linfield-Kent

Julius

2023-03-14T16:25:51+11:00

Andrew Marshall

Julius

2023-08-29T14:02:36+11:00

Audrey Teh

Julius

2023-06-13T10:54:02+11:00

Barbara Read

General

2023-04-27T09:42:19+11:00

Bhavna Gupta

Julius

2023-08-25T16:07:45+11:00

Benn Salier

Julius

2021-07-06T13:45:00+11:00

Bita Bagheri

General

2023-08-02T22:15:49+11:00

Blake Dahlen

Julius

2023-07-20T13:58:11+11:00

Callum Dodd

Julius

2022-11-23T11:00:39+11:00

Caroline Lees

Julius

2023-01-17T10:29:22+11:00

Cathy Baldwin

General

2021-01-19T16:55:52+11:00

Chris Sykes

General

2022-05-26T12:50:02+11:00

Callum Barker

Julius

2023-09-15T10:54:00+11:00

Dave Rider

Julius

2022-02-04T01:57:49+11:00

David Johnson

General

2023-06-13T11:44:41+11:00

David Mansfield

Julius

2023-02-14T10:37:32+11:00

Deanna Edwards

Julius

2023-03-28T15:46:04+11:00

Derek Oldham

Julius

2023-05-09T15:38:58+11:00

Elise Kellond-Knight

Julius

2019-07-04T22:47:54+11:00

Eliza Johnson

Julius

2023-07-20T12:18:49+11:00

Ellen Misador

Julius

2023-07-20T15:42:42+11:00

Eugene O'Connell

Julius

2022-03-22T16:14:36+11:00

Fritzie Ligeralde

Julius

2021-08-17T15:41:14+11:00

Gilbert Wong

Julius

2023-09-28T10:05:22+11:00

Guru Swaminathan

General

2023-05-26T16:16:29+11:00

Hardik Lakhani

Julius

2022-03-08T16:33:18+11:00

Hayley Weir

Julius

2023-08-29T14:56:54+11:00

Helen Argitis

Julius

2022-05-26T12:13:35+11:00

Inggrid Yapari

Julius

2023-09-05T14:17:37+11:00

Ian Salvador

Julius

2022-06-14T17:51:51+11:00

Ian Thomson

Julius

2023-06-13T10:25:34+11:00

Jerry Cobb

General

2022-06-28T15:49:32+11:00

Joanna Carlos

Julius

2022-02-15T17:48:05+11:00

Jochebed Diaz

General

2023-07-27T15:46:01+11:00

Johaimah Garrido

Julius

2021-03-16T10:08:35+11:00

John Middlemist

Julius

2023-07-13T11:20:18+11:00

Jovilyn Magtoto

Julius

2022-08-02T13:27:08+11:00

Julia Nicole Justo

Julius

2023-02-23T08:34:34+11:00

Julius Labalan

Julius

2023-09-19T11:03:24+11:00

Katherine Whiteside

General

2022-11-30T17:42:36+11:00

Kunal Parikh

Julius

2022-01-25T11:49:10+11:00

Lauren Grouse

Julius

2023-06-15T15:40:06+11:00

Louigi Gardiola

Julius

2023-02-23T08:31:20+11:00

Louise White

General

2021-05-11T16:20:05+11:00

Maddison Schmid

Julius

2023-05-11T09:35:43+11:00

Mariam Kohani

Julius

2022-07-19T09:57:04+11:00

Marian Joyce Makalintal

Julius

2023-06-21T10:48:28+11:00

Marianne Dinsay

Julius

2023-02-23T08:32:42+11:00

Mark McAdam

General

2023-05-03T12:09:06+11:00

Mark Millen

Julius

2022-08-30T12:47:06+11:00

Matthew Knight

Julius

2023-02-23T08:32:48+11:00

Melanie Northrop

Julius

2023-01-31T17:06:41+11:00

Melody Framp

Julius

2023-06-13T11:17:39+11:00

Melody Tuazon

Julius

2023-05-09T15:59:40+11:00

Michael Bryant

General

2022-08-09T11:38:32+11:00

Mohammad Ramezani

General

2022-07-13T16:18:36+11:00

Nadja Schulze

Julius

2023-07-13T13:05:06+11:00

Nevil Cope

General

2022-08-30T14:24:26+11:00

Niall Burke

Julius

2022-10-11T13:16:07+11:00

Nick Rodwell

Julius

2023-06-13T10:21:33+11:00

Nicole Hatten

Julius

2023-07-04T16:34:47+11:00

Ninia Ortile

Julius

2022-10-11T14:26:40+11:00

Pablo Andres Cordova Baya

Julius

2023-06-21T10:48:54+11:00

Parastoo Mousavi

Julius

2022-12-13T10:24:00+11:00

Paul Kirschner

General

2022-02-04T02:26:06+11:00

Peter Boylan

General

2023-03-14T16:22:42+11:00

Peter Philpott

General

2022-11-08T10:05:47+11:00

Rachel Low

Julius

2023-09-18T12:34:26+11:00

Rahul Kaushal

Julius

2023-08-03T10:44:21+11:00

Rajiv Boddupalli

Julius

2022-12-13T09:44:21+11:00

Robert Caminiti

General

2020-10-07T04:02:43+11:00

Robert Crossman

General

2022-03-08T14:18:21+11:00

Rohini Verma

Julius

2021-04-13T12:23:02+11:00

Rohit Satija

Julius

2023-08-29T15:13:11+11:00

Roxane Montierro

Julius

2020-12-15T06:30:55+11:00

Sanjay Narayan

Julius

2023-02-14T11:09:04+11:00

Saurabh Kundi

Julius

2023-02-23T08:26:14+11:00

Shiraan Fernando

Julius

2023-03-14T15:07:49+11:00

Shruthi Srinivas

Julius

2023-08-25T12:02:31+11:00

Sreekanth Badam

Julius

2022-11-09T17:14:36+11:00

Stephen Curtis

Julius

2023-05-30T09:22:30+11:00

Simon Chrétien

Julius

2023-09-15T11:40:55+11:00

Tameka Yallop

General

2023-08-29T16:34:12+11:00

Tanvi Mahajan

Julius

2023-03-28T15:21:57+11:00

Thuc Linh Nguyen Phan

Julius

2023-05-30T09:39:47+11:00

Tony Calusic

Julius

2022-08-01T16:52:17+11:00

Vanessa Vella

General

2021-12-14T12:11:12+11:00

Vergil De Leon

Julius

2023-09-11T10:53:30+11:00

Winona Astian Thian

Julius

2023-02-23T08:34:19+11:00

Yanmin Chen

Julius

2023-09-28T10:13:11+11:00

Zach Barnetby

Julius

2023-06-16T17:32:20+11:00