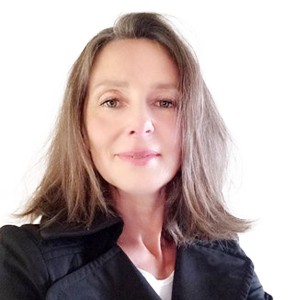 Helen Argitis
PMO Manager
---
Areas Of Expertise:
PMO Management
Strategy
Financial Management
Delivery Assurance
Benefits
Risk Management
Change Management
---
Education:
Masters of Business Administration (MBA), RMIT Business Graduate School
ICAA Professional Year Program (CA), Institute of Chartered Accountants in Australia
Bachelor of Business (Accountancy), Swinburne Institute of Technology
---
About Helen Argitis
Helen joined Seven Consulting's Melbourne team in October 2021. She is a result focused PMO Leader and qualified business transformation professional who leads through clear vision and strategy. She has extensive experience in establishing and managing Program and Portfolio PMOs to meet business objectives, including delivery of large-scale technology and highly sensitive business transformation projects. As well as having a broad commercial background, Helen has knowledge across a range of industry sectors, including Telecommunications, Banking/Financial Services, Utilities, Professional Services, Manufacturing, Defence and Local Government.
---
What Helen brings
Proven competency in standing up enterprise level capabilities including program governance frameworks, project management better practices, revenue assurance and strategic pricing models.

Strong analytical foundation with demonstrated ability conducting commercial investigations, operational assurance reviews, initiative viability assessments, and program

prioritisation

.

Demonstrated experience in complex stakeholder engagement with the ability to collaborate, negotiate and influence others to achieve strategic outcomes.

Experienced leader of multidisciplinary and geographically disbursed teams.
---
Key Clients:
NSW Department of Communities and Justice
Invocare
Toyota Motor Corporation Australia (TMCA)
Telstra
ANZ Banking Group
Freehills
Department of Defence
Melbourne City Council
Powercor Australia
---
Key Achievements:
As PMO Manager at NSW Department of Communities and Justice, Helen conducted a capability review of the in house PMO function supporting delivery of the PaTH (Process and Technology Harmonisation) program, a whole of government foundational initiative across Shared Services operations and Enterprise Resource Planning systems in NSW Government. The review examined the current state operational capability of the PMO and identified gaps which rendered the function ineffective in terms of supporting the PaTH program given its relative complexity and scale. The review recommended a future state model and service option alternatives to uplift PMO capability to the required level.
---
As PMO Manager at InvoCare, Helen supported delivery of two major programs of work – the CemCrem business SaaS solution and system integration with Oracle Compass; and the Finance program aimed at financial systems capability uplift and automation. Helen also helped to elevate the delivery assurance capability of the enterprise PMO through the development of project management better practices and program governance frameworks.
---
As General Manager, Project Management & Planning at Telstra, Helen established and led the PMO function for Telstra's Credit Management division. As well as leading and developing a diverse team of project managers, commercial managers, business specialists and IT professionals, Helen provided direction and program oversight to successfully deliver the division's Bad Debt Expense Transformation Program ($100m+ capex multiyear program of work). Aimed at minimising the company's bad debt expenses, the program implemented best in class debt collections capability and IT systems architecture, generated annualised business benefits of $180m and improved customer experience and retention across the customer lifecycle.
---
As General Manager, Project Management & Planning at Telstra, Helen managed the PMO where she directed and provided program oversight to deliver the strategic phase of Telstra's Credits and Rebates Transformation Project which targeted multi millions of dollars in customer credits and rebates. Helen led a diverse team of project and commercial managers, IT professionals and consulting partners to establish and quantify the enterprise-level baseline for credits and rebates, mobilise specialist cell to tactically stem invalid credits offered to Consumer customers, and develop the multi-year program roadmap to mitigate exposures associated with bespoke product offerings and complex pricing strategies across Telstra's top end customer base (Business, Enterprise & Government).
---
As General Manager, Revenue Assurance & Recoveries at Telstra, Helen ran the PMO where she provided direction and program oversight to successfully deliver the RA Tactical Revenue Recovery PoW, as well as establish the strategic blueprint to deliver 'best in class' revenue assurance model and systems capability based on global better practices. Leading a diverse and geographically dispersed team of project specialists, data and business analysts, IT professionals and consulting partners, the program delivered targeted data analytics that identified and recovered $100m+ in 'lost' revenue; established the multi-year program to redress underlying systemic issues and delivered the strategic IT capability roadmap to elevate level of RA maturity across the enterprise.
---
As Senior Portfolio Coordinator at Toyota Motor Corporation Australia, Helen developed the ISD Project Assurance Framework to elevate the project delivery capability of Toyota's Information Services Division ($50m+ capex p.a.). Helen also redefined the division's PMO Service Delivery Model to align with the strategic objectives of the business.
---
As Senior Strategic Sourcing and Portfolio Manager at ANZ Bank, Helen elevated the portfolio management capability of ANZ's Strategic Sourcing and Procurement Division by implementing a consistent, standardised approach to contract management. Leading a team of sourcing specialists, Helen determined 'total cost of ownership' of key contracted suppliers within two mission critical portfolios: Information & Commercial Services and People & Professional Services; developed a new framework for enforcing contract compliance through improved performance measurement systems and reduced organisational risk by identifying commercially sensitive contracts and high value rogue spend.
---
As Head of Risk and Compliance: People Capital Shared Services at ANZ Bank, Helen elevated the risk management capability of ANZ's operational HR division. Leading a multi-disciplined team of audit/risk managers, project managers, commercial/finance professionals and business analysts, Helen streamlined key business processes and leveraged systems capability to build quality, assurance, and operational sustainability. Helen also developed an integrated risk management framework that delivered improved tax compliance and reduced service delivery cost/risk.
---
As General Manager: Business Performance and Strategy, Merchant Services at ANZ Bank, Helen led a team of commercial managers and project professionals to establish an integrated strategic pricing and customer segmentation approach for the bank's Merchant Services business. In response to major industry reforms and changing market dynamics, Helen implemented enhanced MIS reporting and metrics that identified revenue generating strategies and market growth opportunities; established responsive pricing options for profitable customer acquisition and developed transparent pricing regimes for improved customer retention.
---
Other Team Members
Declan Boylan

General

2020-01-15T02:30:38+11:00

Gareth James

General

2021-01-19T11:29:58+11:00

Connie McKeage

Julius

2021-03-09T10:14:51+11:00

Michael Blomfield

Julius

2023-02-14T10:26:26+11:00

Temre Green

Julius

2022-11-23T10:52:41+11:00

Mike Stockley

Julius

2022-08-30T12:56:19+11:00

Julie Laoit

Julius

2022-07-19T09:10:59+11:00

Rob Thomsett

General

2023-01-31T17:26:36+11:00

Louise Ford

General

2020-01-15T03:08:18+11:00

Aaron Simonsen

Julius

2023-11-13T23:52:10+11:00

Alan Alehashemi

Julius

2022-07-19T09:07:40+11:00

Alex Jahan

Julius

2023-11-14T12:14:04+11:00

Alex Massie

General

2023-11-14T12:25:43+11:00

Alexander Rivkin

Julius

2023-11-14T00:06:50+11:00

Alexandra Marie Tan

Julius

2023-07-20T17:43:15+11:00

Ali Pahlavan

General

2023-11-14T00:19:34+11:00

Alisdair Brown

Julius

2022-08-30T09:51:38+11:00

Amanda Walker

Julius

2023-11-14T12:09:46+11:00

Andrew Cheesman

Julius

2022-08-09T12:17:42+11:00

Anna Linfield-Kent

Julius

2023-11-14T11:45:20+11:00

Andrew Marshall

Julius

2023-08-29T14:02:36+11:00

Audrey Teh

Julius

2023-11-14T01:03:53+11:00

Barbara Read

General

2023-11-13T23:44:22+11:00

Bhavna Gupta

Julius

2023-11-30T01:43:24+11:00

Benn Salier

Julius

2023-10-17T17:16:47+11:00

Bita Bagheri

General

2023-08-02T22:15:49+11:00

Blake Dahlen

Julius

2023-07-20T13:58:11+11:00

Caroline Lees

Julius

2023-11-14T01:15:13+11:00

Cathy Baldwin

General

2021-01-19T16:55:52+11:00

Chris Sykes

General

2022-05-26T12:50:02+11:00

Callum Barker

Julius

2023-09-15T10:54:00+11:00

Dave Rider

Julius

2023-11-14T11:28:26+11:00

David Johnson

General

2023-06-13T11:44:41+11:00

Deanna Edwards

Julius

2023-03-28T15:46:04+11:00

Derek Oldham

Julius

2023-11-14T01:43:07+11:00

Elise Kellond-Knight

Julius

2019-07-04T22:47:54+11:00

Eliza Johnson

Julius

2023-11-14T01:52:47+11:00

Ellen Misador

Julius

2023-11-14T11:16:10+11:00

Eugene O'Connell

Julius

2023-11-14T11:03:19+11:00

Fritzie Ligeralde

Julius

2023-10-27T12:23:57+11:00

Gilbert Wong

Julius

2023-09-28T10:05:22+11:00

Guru Swaminathan

General

2023-05-26T16:16:29+11:00

Hardik Lakhani

Julius

2023-11-14T10:59:45+11:00

Hayley Weir

Julius

2023-08-29T14:56:54+11:00

Helen Argitis

Julius

2023-11-14T10:56:19+11:00

Inggrid Yapari

Julius

2023-09-05T14:17:37+11:00

Ian Salvador

Julius

2023-11-14T02:22:20+11:00

Jerry Cobb

General

2022-06-28T15:49:32+11:00

Joanna Carlos

Julius

2022-02-15T17:48:05+11:00

Jochebed Diaz

General

2023-07-27T15:46:01+11:00

Johaimah Garrido

Julius

2021-03-16T10:08:35+11:00

John Middlemist

Julius

2023-11-14T02:36:08+11:00

Jovilyn Magtoto

Julius

2022-08-02T13:27:08+11:00

Julia Nicole Justo

Julius

2023-11-14T10:49:49+11:00

Julius Labalan

Julius

2023-10-05T10:04:21+11:00

Katherine Whiteside

General

2023-11-14T10:44:56+11:00

Kunal Parikh

Julius

2022-01-25T11:49:10+11:00

Lauren Grouse

Julius

2023-11-14T10:37:06+11:00

Louigi Gardiola

Julius

2023-02-23T08:31:20+11:00

Maddison Schmid

Julius

2023-11-14T10:31:00+11:00

Mariam Kohani

Julius

2022-07-19T09:57:04+11:00

Marian Joyce Makalintal

Julius

2023-06-21T10:48:28+11:00

Marianne Dinsay

Julius

2023-11-14T10:27:12+11:00

Mark McAdam

General

2023-05-03T12:09:06+11:00

Mark Millen

Julius

2022-08-30T12:47:06+11:00

Matthew Knight

Julius

2023-11-14T10:24:09+11:00

Melody Framp

Julius

2023-11-14T10:20:38+11:00

Melody Tuazon

Julius

2023-05-09T15:59:40+11:00

Michael Bryant

General

2023-11-13T17:56:32+11:00

Mohammad Ramezani

General

2022-07-13T16:18:36+11:00

Nadja Schulze

Julius

2023-07-13T13:05:06+11:00

Nevil Cope

General

2022-08-30T14:24:26+11:00

Niall Burke

Julius

2023-11-13T17:36:58+11:00

Nick Rodwell

Julius

2023-11-13T17:46:28+11:00

Nicole Hatten

Julius

2023-11-13T17:33:35+11:00

Ninia Ortile

Julius

2022-10-11T14:26:40+11:00

Pablo Andres Cordova Baya

Julius

2023-06-21T10:48:54+11:00

Parastoo Mousavi

Julius

2023-11-13T17:25:28+11:00

Paul Kirschner

General

2022-02-04T02:26:06+11:00

Peter Boylan

General

2023-03-14T16:22:42+11:00

Peter Philpott

General

2022-11-08T10:05:47+11:00

Rachel Low

Julius

2023-09-18T12:34:26+11:00

Rajiv Boddupalli

Julius

2023-11-13T16:14:32+11:00

Robert Crossman

General

2022-03-08T14:18:21+11:00

Rohini Verma

Julius

2023-11-30T02:00:48+11:00

Rohit Satija

Julius

2023-11-13T15:37:09+11:00

Roxane Montierro

Julius

2020-12-15T06:30:55+11:00

Sanjay Narayan

Julius

2023-02-14T11:09:04+11:00

Saurabh Kundi

Julius

2023-11-13T15:08:30+11:00

Shiraan Fernando

Julius

2023-03-14T15:07:49+11:00

Shruthi Srinivas

Julius

2023-08-25T12:02:31+11:00

Sreekanth Badam

Julius

2023-11-30T03:24:02+11:00

Stephen Curtis

Julius

2023-11-13T13:01:36+11:00

Simon Chrétien

Julius

2023-09-15T11:40:55+11:00

Tameka Yallop

General

2023-08-29T16:34:12+11:00

Tanvi Mahajan

Julius

2023-11-13T12:45:18+11:00

Thuc Linh Nguyen Phan

Julius

2023-11-13T12:39:10+11:00

Tony Calusic

Julius

2023-11-13T12:21:56+11:00

Vanessa Vella

General

2023-11-30T02:22:53+11:00

Vergil De Leon

Julius

2023-09-11T10:53:30+11:00

Winona Astian Thian

Julius

2023-02-23T08:34:19+11:00

Yanmin Chen

Julius

2023-10-03T19:22:20+11:00

Zach Barnetby

Julius

2023-11-13T10:30:25+11:00