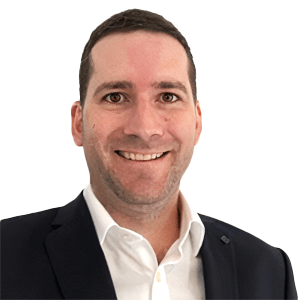 Nick Rodwell
Program Director
---
Areas Of Expertise:
Strategic Business Transformation
Customer and Digital Transformation
Data Analytics
Change Management
Governance
Risk Management
Acquisition Integration
---
Education:
Bachelor of Economics (Honours), Exeter University
PMP Certified – Project Management Institute (PMI)
SAFe Agilist Certificate
---
About Nick Rodwell
Nick is a committed and energized transformation and strategy execution executive with a proven track record in large, value-based transformations, new product development and M&A integration. He has 20 years' experience across global private and public sector organisations in Australia, Switzerland and the UK.
---
What Nick brings
Demonstrable track record of delivering large scale programs on schedule, to budget and scope, and to a high degree of quality.
Digital capability and a customer focused commercial mindset.
Experience in managing projects with both IT and business change and transformation components including building teams and projects to deliver major measured improvements in strategic drivers.
Proven track record in developing trusted working relationships with C level stakeholders.
---
Key Clients:
BT Financial Group
J.P.Morgan
NSW Department of Customer Service
NSW Data Analytics Centre
NSW Business Chamber
Service NSW
---
Key Achievements:
As Director at NSW Department of Customer Service (DCS), Nick led the Government Made Easy Transformation Program, integrating and making seamless the customer experience of transacting with government, saving over 200 years of customer time. He established a customer insights and benefits framework to drive informed decision making, outcome assurance and enhanced story telling across this Premier's Priority including 90+ initiatives across all 9 NSW Government Departments and a total $ value of $75+M. Nick developed an extensive cross sector key stakeholder network to build trust and support at both a senior executive and ministerial level to tackle difficult issues and build the commitment necessary to enable transformational, cross sector change and led the expansion of the DCS Customer Experience team from 11 to 36 FTE to enhance customer and agile delivery capabilities to meet 21st century customer needs.
---
As Director of Transformation at NSW Department of Customer Service, Nick was at the forefront of providing strategic advice to business owners, key stakeholders and the Minister to realise critical customer and commercial outcomes. This included successfully initiating 2 holistic business transformation programs for Revenue NSW and Births Deaths and Marriages to realise the key step change in capabilities required to increase customer satisfaction, business revenue and staff engagement whilst also realising critical cost savings. Nick also mobilised and led the award winning COVID-19 Data & Insights program bringing key whole of government analytics and modelling insights to the NSW Crisis Committee to inform the government response plan. This included leading the creation of the NSW Business Insights Hub – The first NSW gov data asset centred on the health and wellbeing of business which identified numerous critical insights. He also established the DCS Transformation Framework enabling a customer centred and repeatable approach to public service transformation, now used across NSW and Federal government. Nick was also responsible for emerging tech experimentation, delivering new innovative solutions making service delivery simultaneously customer centric and efficient, including Australia's first 'Rules-as-Code' Program and automated number plate recognition (ANPR) through deep learning.
---
As Program Manager at NSW Data Analytics Centre (DAC), Nick was responsible for delivery and assurance of the DAC project portfolio, overseeing timely, high-quality cross-government data science projects to improve health and wellbeing, economic and environmental outcomes for NSW citizens. He transformed customer and agile mindset within Delivery Management team and led customer relationship management achieving an average customer project score of 8/10.
---
As Program Manager at Service NSW, Nick led stakeholder engagement and relationship management for the $90M Easy to do Business Transformation Program, across Local (All 128 Councils), State and Federal governments. He delivered program pilots in conjunction with 4 large councils, NSW State Agencies and the Federal Department of Industry, Innovation and Science before expanding State-wide and bringing 100+ councils on board ahead of schedule. He exceeded customer outcome targets, including shortening business approval timelines for cafes, small bars and restaurants from 12+ months to less than 90 days. The program also won the 2017 Premier's Award for Job Creation and was a finalist in the Prime Minister's Awards for Excellence in Public Administration.
---
As Program Manager & Head of PMO at NSW Business Chamber / Australian Business Solutions Group, Nick established an enterprise PMO from scratch, delivering the strategic portfolio and providing strategic change advice to the Senior Executive and Board. His significant delivery successes included launching the Export Growth China program, recruitment business transformation, multiple acquisition integration programs, 2 core infrastructure upgrades, product development and software implementations.
---
As Senior Project Manager at BT Financial Group, Nick successfully delivered the Asgard migration (SFT), Investment Management & Finance projects as part of the My Super program. His key responsibilities including rigorous planning, tight governance, pragmatic decision making and establishing effective stakeholder relationships, internal and external, were critical to the overall success.
---
As a Project Manager at J.P. Morgan for 6 years, Nick was responsible for the delivery of key strategic projects, frequently managing a global stakeholder base across Hong Kong, New York and London and managing offshore development teams. He led the First State Super & Health Super merger which was a multi-stream, multi-phase, high complexity project with significant market risk and 40 staff. He also managed the $6m HiPort upgrade and core architecture development project to ensure compliance with the TOFA legislation. He supported the project portfolio restructure from Operations to CFO / Business Strategy team and development of key templates (Business Case etc.).
---
Other Team Members
Declan Boylan

General

2020-01-15T02:30:38+11:00

Gareth James

General

2021-01-19T11:29:58+11:00

Connie McKeage

Zeus Lara

2021-03-09T10:14:51+11:00

Hugh Harley

Zeus Lara

2020-04-01T04:18:49+11:00

Michael Blomfield

Zeus Lara

2023-02-14T10:26:26+11:00

Temre Green

Zeus Lara

2022-11-23T10:52:41+11:00

Mike Stockley

Zeus Lara

2022-08-30T12:56:19+11:00

Julie Laoit

Zeus Lara

2022-07-19T09:10:59+11:00

Rob Thomsett

General

2023-01-31T17:26:36+11:00

Louise Ford

General

2020-01-15T03:08:18+11:00

Aaron Simonsen

Zeus Lara

2022-08-30T11:02:06+11:00

Akhilesh Das

Zeus Lara

2022-11-08T10:09:51+11:00

Alan Alehashemi

Zeus Lara

2022-07-19T09:07:40+11:00

Alex Massie

General

2023-05-09T15:42:17+11:00

Alexander Rivkin

Zeus Lara

2023-03-28T15:40:59+11:00

Alexandra Marie Tan

Zeus Lara

2023-03-14T15:15:24+11:00

Ali Pahlavan

General

2023-05-17T01:57:15+11:00

Alisdair Brown

Zeus Lara

2022-08-30T09:51:38+11:00

Amanda Walker

Zeus Lara

2023-06-06T11:10:57+11:00

Anders Madsen

Zeus Lara

2022-08-02T17:55:11+11:00

Andrew Cheesman

Zeus Lara

2022-08-09T12:17:42+11:00

Andrew Coley

Zeus Lara

2021-12-21T12:36:47+11:00

Anish Joshi

Zeus Lara

2023-04-04T15:04:09+11:00

Ann Mica Mae Lim

Zeus Lara

2023-05-11T14:08:40+11:00

Anna Linfield-Kent

Zeus Lara

2023-03-14T16:25:51+11:00

Barbara Read

General

2023-04-27T09:42:19+11:00

Benn Salier

Zeus Lara

2021-07-06T13:45:00+11:00

Bita Bagheri

General

2021-03-02T14:12:11+11:00

Blake Dahlen

Zeus Lara

2023-02-23T09:47:16+11:00

Callum Dodd

Zeus Lara

2022-11-23T11:00:39+11:00

Caroline Lees

Zeus Lara

2023-01-17T10:29:22+11:00

Cathy Baldwin

General

2021-01-19T16:55:52+11:00

Chika Nnadiekwe

Zeus Lara

2023-03-28T15:27:26+11:00

Chris Sykes

General

2022-05-26T12:50:02+11:00

Cliff Blakley

Zeus Lara

2023-05-11T13:52:16+11:00

David Johnson

General

2022-06-01T10:43:16+11:00

David Mansfield

Zeus Lara

2023-02-14T10:37:32+11:00

Deanna Edwards

Zeus Lara

2023-03-28T15:46:04+11:00

Derek Oldham

Zeus Lara

2023-05-09T15:38:58+11:00

Elise Kellond-Knight

Zeus Lara

2019-07-04T22:47:54+11:00

Ellen Misador

Zeus Lara

2023-03-14T15:30:57+11:00

Eugene O'Connell

Zeus Lara

2022-03-22T16:14:36+11:00

Francis Aseron

Zeus Lara

2023-02-24T09:56:24+11:00

Fritzie Ligeralde

Zeus Lara

2021-08-17T15:41:14+11:00

Gilbert Wong

Zeus Lara

2022-05-25T12:27:00+11:00

Guru Swaminathan

General

2023-05-26T16:16:29+11:00

Hardik Lakhani

Zeus Lara

2022-03-08T16:33:18+11:00

Hayley Weir

Zeus Lara

2022-03-01T12:16:09+11:00

Helen Argitis

Zeus Lara

2022-05-26T12:13:35+11:00

Ian Salvador

Zeus Lara

2022-06-14T17:51:51+11:00

Ian Thomson

Zeus Lara

2023-04-27T09:46:51+11:00

Ibrahim Dani

Zeus Lara

2023-05-09T15:33:59+11:00

Igor Vieira

Zeus Lara

2022-06-28T16:45:19+11:00

Jerry Cobb

General

2022-06-28T15:49:32+11:00

Joanna Carlos

Zeus Lara

2022-02-15T17:48:05+11:00

Jochebed Diaz

General

2022-11-16T12:53:12+11:00

Johaimah Garrido

Zeus Lara

2021-03-16T10:08:35+11:00

John Middlemist

Zeus Lara

2021-07-21T12:11:54+11:00

Jovilyn Magtoto

Zeus Lara

2022-08-02T13:27:08+11:00

Julia Nicole Justo

Zeus Lara

2023-02-23T08:34:34+11:00

Katherine Whiteside

General

2022-11-30T17:42:36+11:00

Kunal Parikh

Zeus Lara

2022-01-25T11:49:10+11:00

Lauren Grouse

Zeus Lara

2023-06-06T11:56:05+11:00

Louigi Gardiola

Zeus Lara

2023-02-23T08:31:20+11:00

Louise White

General

2021-05-11T16:20:05+11:00

Lousiene Samonte

General

2022-08-30T14:27:05+11:00

Maddison Schmid

Zeus Lara

2023-05-11T09:35:43+11:00

Mariam Kohani

Zeus Lara

2022-07-19T09:57:04+11:00

Marian Joyce Makalintal

Zeus Lara

2023-03-14T15:51:17+11:00

Marianne Dinsay

Zeus Lara

2023-02-23T08:32:42+11:00

Mark McAdam

General

2023-05-03T12:09:06+11:00

Mark Millen

Zeus Lara

2022-08-30T12:47:06+11:00

Matthew Knight

Zeus Lara

2023-02-23T08:32:48+11:00

Melanie Northrop

Zeus Lara

2023-01-31T17:06:41+11:00

Melody Framp

Zeus Lara

2023-05-09T16:20:00+11:00

Melody Tuazon

Zeus Lara

2023-05-09T15:59:40+11:00

Michael Bryant

General

2022-08-09T11:38:32+11:00

Mohammad Ramezani

General

2022-07-13T16:18:36+11:00

Muhammad Sauood Ur Rauf

General

2022-08-30T14:20:48+11:00

Nevil Cope

General

2022-08-30T14:24:26+11:00

Niall Burke

Zeus Lara

2022-10-11T13:16:07+11:00

Nick Rodwell

Zeus Lara

2022-07-14T11:47:55+11:00

Nicole Hatten

Zeus Lara

2022-03-22T16:18:26+11:00

Ninia Ortile

Zeus Lara

2022-10-11T14:26:40+11:00

Pablo Andres Cordova Baya

Zeus Lara

2023-02-23T08:48:38+11:00

Parastoo Mousavi

Zeus Lara

2022-12-13T10:24:00+11:00

Paul Bernard

Zeus Lara

2022-02-04T02:19:40+11:00

Paul Kirschner

General

2022-02-04T02:26:06+11:00

Peter Boylan

General

2023-03-14T16:22:42+11:00

Peter Philpott

General

2022-11-08T10:05:47+11:00

Rahul Kaushal

Zeus Lara

2022-08-03T10:22:38+11:00

Rajiv Boddupalli

Zeus Lara

2022-12-13T09:44:21+11:00

Robert Caminiti

General

2020-10-07T04:02:43+11:00

Robert Crossman

General

2022-03-08T14:18:21+11:00

Rohini Verma

Zeus Lara

2021-04-13T12:23:02+11:00

Rohit Satija

Zeus Lara

2023-05-09T15:27:58+11:00

Roxane Montierro

Zeus Lara

2020-12-15T06:30:55+11:00

Sanjay Narayan

Zeus Lara

2023-02-14T11:09:04+11:00

Saurabh Kundi

Zeus Lara

2023-02-23T08:26:14+11:00

Shiraan Fernando

Zeus Lara

2023-03-14T15:07:49+11:00

Shruthi Srinivas

Zeus Lara

2023-02-07T09:53:04+11:00

Sreekanth Badam

Zeus Lara

2022-11-09T17:14:36+11:00

Stephen Curtis

Zeus Lara

2023-05-30T09:22:30+11:00

Tameka Yallop

General

2022-03-08T16:41:26+11:00

Tanvi Mahajan

Zeus Lara

2023-03-28T15:21:57+11:00

Through Zhu

Zeus Lara

2023-02-23T10:21:23+11:00

Thuc Linh Nguyen Phan

Zeus Lara

2023-05-30T09:39:47+11:00

Tony Calusic

Zeus Lara

2022-08-01T16:52:17+11:00

Vanessa Vella

General

2021-12-14T12:11:12+11:00

Winona Astian Thian

Zeus Lara

2023-02-23T08:34:19+11:00

Yanmin Chen

Zeus Lara

2022-03-08T16:40:11+11:00

Zach Barnetby

Zeus Lara

2022-06-24T11:08:22+11:00