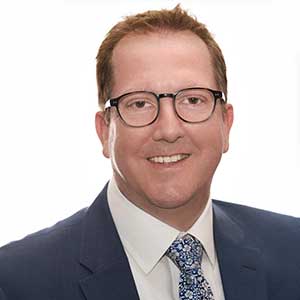 Jerry Cobb
Program Director
---
Areas Of Expertise
IT Program/Project Management for the Telecommunications
Financial Services
Government and Retail industries
Cyber Security
---
Education
Bachelor of Business Administration – Management Information Systems, Pace University, Pleasantville, NY USA
PMP® Certified
---
About Jerry Cobb
Jerry is a skilled Program Director, who joined Seven Consulting's Sydney Practice in January 2015. He is a results-focused senior leader in the IT solutions area with a proven 25+ year international track record of delivering on time, on budget, quality business solutions across a diverse range of industry and sectors.
Jerry is a passionate and energetic delivery and transformation leader with hands-on experience, defining, selling and successfully delivering business and information technology solutions that deliver measurable benefits.
Jerry has delivered successful programs and projects across North America, Asia, Australia and New Zealand, utilising varying blends of local and global delivery project teams.
---
What Jerry brings
Extensive IT knowledge and understanding of system integration, implementation and Outsourcing Transition Management.
Strategy development for complex, high risk programs.
Operational solution development for business capability.
Expert knowledge of project/program management practices, processes and standards.
Building cohesive, function and results-orientated teams from diverse backgrounds.
---
Key Clients
InvoCare
Woolworths
Stockland
Endeavour Energy
CGI / Logica
SurfStitch
Vodafone Hutchison Australia / Vodafone New
ASX
Zealand
General Pants
Telecom New Zealand
Telstra
Australian Taxation Office
Commonwealth Bank of Australia
Westpac Banking Corporation
---
Key Achievements
As Program Manager, Head of Digital and Head of Customer Experience at InvoCare, Jerry led the Digital transformation program to create a stronger online presence for InvoCare's funerals and Pets business. Created an online Customer Portal and upgraded their 65 Websites to the newest Adobe platforms as well as created an online ecommerce platform for their Pets business.
---
As Program Director at Woolworths for the Cyber Security Program, Jerry successfully delivered a range of security technology solutions including Identity Management, Privilege Access Management, SIEM, Vulnerability management, Internet proxy and compliance systems. Jerry created the Security Operation Centre (tools people and process) and built the Cyber delivery team from 2 resources to a peak resourcing level of approx. 65 people running 10 concurrent projects annually. Approx. program/portfolio budget A$55m delivered over a 4-year period. Jerry reported directly to the CISO on this program.
---
As Program Manager at Stockland for an outsourcing initiative, Jerry oversaw the RFP (Request for Proposal) process, the commercial negotiations, due diligence and transition for the business case roles in IT and Finance. He established the Transition Program, status reporting, budget management, issues/risks management. He prepared funding requests and briefing papers for the Board regarding the Transition program.
---
As Transition Manager at Endeavour Energy, Jerry managed the outsourcing contract from the one incumbent vendor to a multiple vendor environment resulting in improved quality for support and at a reduced cost. Reported to the CIO and executive steering committee.
---
As Practice Director for eBusiness digital solutions at CGI's, Jerry secured and delivered multiple major global eBusiness digital projects (Oracle (ATG), SAP (Hybris) and Adobe integrations) (multi-million dollar programs) across a range of companies including: Hutchison 3, Vodafone (Aust and NZ), SurfStitch, General Pants and Telecom NZ. Under Jerry's lead, the group reported above average year-on-year growth and high customer satisfaction ratings for delivery.
---
As Asia Pacific Program Manager for the merger of the CGI and former Logica teams into one cohesive unit, Jerry was responsible for harmonising business practices across the strategy, sales and delivery lifecycle for the Asia Pacific Region (10,000 staff) reporting to the VP Global Merger Manager based in Montreal Canada.
---
As Director of CGI Australia, Jerry was member of the CGI Australian Business Management Committee responsible for various aspects of the day to day management of the Australian Business Unit. He also held the role as the Asia Pacific representative on the CGI Project Management Practices Council, responsible for the rollout and implementation of CGI's Project Management Framework and Quality Standards to promote excellence in execution across CGI.
---
As Telstra Account Delivery Executive at CGI, Jerry directly managed a team of 50, including Relationship management, sales executives, Project & Program Managers and Business and Technical teams to deliver high quality Telstra program outcomes. $75m over 4 years.
---
As Service Delivery Manager at CGI, Jerry exceeded business targets and ensured high quality project delivery for Information Systems and Management Consultancy business unit.
---
Established PMO for the Centrelink Technology Refresh Program ($350m). Developed a new simplified financial and capital management process for Centrelink.
---
As Project Manager for an International banking systems project installation, Jerry managed several internal banking groups and external consultants to deliver the design, development and implementation of multiple real time and batch interfaces site-specific enhancements and system deployment.
---
Provided international Banking Trade Finance consulting services for existing clients in USA, Canada, Australia and Malaysia. Jerry's brief included the development of functional and technical solutions for problems that were affecting delivery performance.
---
Delivered a range of functional / technical enhancements for various banks in North America including Continental Illinois Bank in Chicago, Royal Bank of Canada, Bank of Nova Scotia Canada, Southeast Bank in Miami Florida.
---
---
Other Team Members
Declan Boylan

General

2020-01-15T02:30:38+11:00

Gareth James

General

2021-01-19T11:29:58+11:00

Connie McKeage

Zeus Lara

2021-03-09T10:14:51+11:00

Hugh Harley

Zeus Lara

2020-04-01T04:18:49+11:00

Michael Blomfield

Zeus Lara

2023-02-14T10:26:26+11:00

Temre Green

Zeus Lara

2022-11-23T10:52:41+11:00

Mike Stockley

Zeus Lara

2022-08-30T12:56:19+11:00

Julie Laoit

Zeus Lara

2022-07-19T09:10:59+11:00

Rob Thomsett

General

2023-01-31T17:26:36+11:00

Louise Ford

General

2020-01-15T03:08:18+11:00

Aaron Simonsen

Zeus Lara

2022-08-30T11:02:06+11:00

Akhilesh Das

Zeus Lara

2022-11-08T10:09:51+11:00

Alan Alehashemi

Zeus Lara

2022-07-19T09:07:40+11:00

Alex Massie

General

2023-05-09T15:42:17+11:00

Alexander Rivkin

Zeus Lara

2023-03-28T15:40:59+11:00

Alexandra Marie Tan

Zeus Lara

2023-03-14T15:15:24+11:00

Ali Pahlavan

General

2023-05-17T01:57:15+11:00

Alisdair Brown

Zeus Lara

2022-08-30T09:51:38+11:00

Amanda Walker

Zeus Lara

2023-06-06T11:10:57+11:00

Anders Madsen

Zeus Lara

2022-08-02T17:55:11+11:00

Andrew Cheesman

Zeus Lara

2022-08-09T12:17:42+11:00

Andrew Coley

Zeus Lara

2021-12-21T12:36:47+11:00

Anish Joshi

Zeus Lara

2023-04-04T15:04:09+11:00

Ann Mica Mae Lim

Zeus Lara

2023-05-11T14:08:40+11:00

Anna Linfield-Kent

Zeus Lara

2023-03-14T16:25:51+11:00

Barbara Read

General

2023-04-27T09:42:19+11:00

Benn Salier

Zeus Lara

2021-07-06T13:45:00+11:00

Bita Bagheri

General

2021-03-02T14:12:11+11:00

Blake Dahlen

Zeus Lara

2023-02-23T09:47:16+11:00

Callum Dodd

Zeus Lara

2022-11-23T11:00:39+11:00

Caroline Lees

Zeus Lara

2023-01-17T10:29:22+11:00

Cathy Baldwin

General

2021-01-19T16:55:52+11:00

Chika Nnadiekwe

Zeus Lara

2023-03-28T15:27:26+11:00

Chris Sykes

General

2022-05-26T12:50:02+11:00

Cliff Blakley

Zeus Lara

2023-05-11T13:52:16+11:00

David Johnson

General

2022-06-01T10:43:16+11:00

David Mansfield

Zeus Lara

2023-02-14T10:37:32+11:00

Deanna Edwards

Zeus Lara

2023-03-28T15:46:04+11:00

Derek Oldham

Zeus Lara

2023-05-09T15:38:58+11:00

Elise Kellond-Knight

Zeus Lara

2019-07-04T22:47:54+11:00

Ellen Misador

Zeus Lara

2023-03-14T15:30:57+11:00

Eugene O'Connell

Zeus Lara

2022-03-22T16:14:36+11:00

Francis Aseron

Zeus Lara

2023-02-24T09:56:24+11:00

Fritzie Ligeralde

Zeus Lara

2021-08-17T15:41:14+11:00

Gilbert Wong

Zeus Lara

2022-05-25T12:27:00+11:00

Guru Swaminathan

General

2023-05-26T16:16:29+11:00

Hardik Lakhani

Zeus Lara

2022-03-08T16:33:18+11:00

Hayley Weir

Zeus Lara

2022-03-01T12:16:09+11:00

Helen Argitis

Zeus Lara

2022-05-26T12:13:35+11:00

Ian Salvador

Zeus Lara

2022-06-14T17:51:51+11:00

Ian Thomson

Zeus Lara

2023-04-27T09:46:51+11:00

Ibrahim Dani

Zeus Lara

2023-05-09T15:33:59+11:00

Igor Vieira

Zeus Lara

2022-06-28T16:45:19+11:00

Jerry Cobb

General

2022-06-28T15:49:32+11:00

Joanna Carlos

Zeus Lara

2022-02-15T17:48:05+11:00

Jochebed Diaz

General

2022-11-16T12:53:12+11:00

Johaimah Garrido

Zeus Lara

2021-03-16T10:08:35+11:00

John Middlemist

Zeus Lara

2021-07-21T12:11:54+11:00

Jovilyn Magtoto

Zeus Lara

2022-08-02T13:27:08+11:00

Julia Nicole Justo

Zeus Lara

2023-02-23T08:34:34+11:00

Katherine Whiteside

General

2022-11-30T17:42:36+11:00

Kunal Parikh

Zeus Lara

2022-01-25T11:49:10+11:00

Lauren Grouse

Zeus Lara

2023-06-06T11:56:05+11:00

Louigi Gardiola

Zeus Lara

2023-02-23T08:31:20+11:00

Louise White

General

2021-05-11T16:20:05+11:00

Lousiene Samonte

General

2022-08-30T14:27:05+11:00

Maddison Schmid

Zeus Lara

2023-05-11T09:35:43+11:00

Mariam Kohani

Zeus Lara

2022-07-19T09:57:04+11:00

Marian Joyce Makalintal

Zeus Lara

2023-03-14T15:51:17+11:00

Marianne Dinsay

Zeus Lara

2023-02-23T08:32:42+11:00

Mark McAdam

General

2023-05-03T12:09:06+11:00

Mark Millen

Zeus Lara

2022-08-30T12:47:06+11:00

Matthew Knight

Zeus Lara

2023-02-23T08:32:48+11:00

Melanie Northrop

Zeus Lara

2023-01-31T17:06:41+11:00

Melody Framp

Zeus Lara

2023-05-09T16:20:00+11:00

Melody Tuazon

Zeus Lara

2023-05-09T15:59:40+11:00

Michael Bryant

General

2022-08-09T11:38:32+11:00

Mohammad Ramezani

General

2022-07-13T16:18:36+11:00

Muhammad Sauood Ur Rauf

General

2022-08-30T14:20:48+11:00

Nevil Cope

General

2022-08-30T14:24:26+11:00

Niall Burke

Zeus Lara

2022-10-11T13:16:07+11:00

Nick Rodwell

Zeus Lara

2022-07-14T11:47:55+11:00

Nicole Hatten

Zeus Lara

2022-03-22T16:18:26+11:00

Ninia Ortile

Zeus Lara

2022-10-11T14:26:40+11:00

Pablo Andres Cordova Baya

Zeus Lara

2023-02-23T08:48:38+11:00

Parastoo Mousavi

Zeus Lara

2022-12-13T10:24:00+11:00

Paul Bernard

Zeus Lara

2022-02-04T02:19:40+11:00

Paul Kirschner

General

2022-02-04T02:26:06+11:00

Peter Boylan

General

2023-03-14T16:22:42+11:00

Peter Philpott

General

2022-11-08T10:05:47+11:00

Rahul Kaushal

Zeus Lara

2022-08-03T10:22:38+11:00

Rajiv Boddupalli

Zeus Lara

2022-12-13T09:44:21+11:00

Robert Caminiti

General

2020-10-07T04:02:43+11:00

Robert Crossman

General

2022-03-08T14:18:21+11:00

Rohini Verma

Zeus Lara

2021-04-13T12:23:02+11:00

Rohit Satija

Zeus Lara

2023-05-09T15:27:58+11:00

Roxane Montierro

Zeus Lara

2020-12-15T06:30:55+11:00

Sanjay Narayan

Zeus Lara

2023-02-14T11:09:04+11:00

Saurabh Kundi

Zeus Lara

2023-02-23T08:26:14+11:00

Shiraan Fernando

Zeus Lara

2023-03-14T15:07:49+11:00

Shruthi Srinivas

Zeus Lara

2023-02-07T09:53:04+11:00

Sreekanth Badam

Zeus Lara

2022-11-09T17:14:36+11:00

Stephen Curtis

Zeus Lara

2023-05-30T09:22:30+11:00

Tameka Yallop

General

2022-03-08T16:41:26+11:00

Tanvi Mahajan

Zeus Lara

2023-03-28T15:21:57+11:00

Through Zhu

Zeus Lara

2023-02-23T10:21:23+11:00

Thuc Linh Nguyen Phan

Zeus Lara

2023-05-30T09:39:47+11:00

Tony Calusic

Zeus Lara

2022-08-01T16:52:17+11:00

Vanessa Vella

General

2021-12-14T12:11:12+11:00

Winona Astian Thian

Zeus Lara

2023-02-23T08:34:19+11:00

Yanmin Chen

Zeus Lara

2022-03-08T16:40:11+11:00

Zach Barnetby

Zeus Lara

2022-06-24T11:08:22+11:00