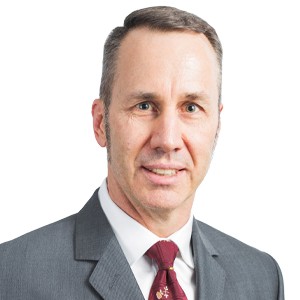 Nevil Cope
PMO Director
---
Areas Of Expertise
IT / business program management governance and delivery
---
Education
Bachelor of Business – Finance & Banking, Edith Cowan University
---
Key Clients
Telstra Health
JBWere (NAB Group)
nbn Co
LINK Group
DFSI
Telstra
Superpartners
Plum (NAB Group)
Cbus
---
About Nevil Cope
Nevil is a skilled PMO Director, joining Seven Consulting's Melbourne practice in September 2013. He has significant delivery experience in business and technology consulting in UK, USA, and Asia with particular expertise in the Financial Services sector encompassing Investment Banking, Retail Banking, Superannuation and Insurance.
Nevil has strong business management skills with comprehensive experience of PMO / EPM governance practices, procedures and relevant legislation, coupled with a complete understanding of project management / delivery methodologies (SDLC / PMLC).
Nevil is an expert facilitator between technology and business stakeholders with proven aptitude to interpret the key drivers of risk / reward relationships, thus maximising the benefit of these relationships to understand and deliver relevant business priorities.
---
What Nevil brings
Ability to build and lead teams (onshore and offshore) at high performance levels, in complex environments.
Strong mathematical and analytical ability with extensive experience in the design / development, plus the interpretation and analysis of complex financial and cashflow data models.
Ability to plan, co-ordinate and manage process improvement / change agendas coupled with a strong experience in driving and / or adhering to recognized quality benchmarks whilst fostering an environment of continuous improvement.
Experienced in evaluating and establishing strategic sourcing propositions for engaging third parties and transforming business operating models.
An extensive knowledge of financial services business practices and processes
---
Key Achievements
As PMO Director at Telstra Health, based in Melbourne, Nevil initially provided program oversight and secondly, performed a program delivery role as part of the implementation of the National Cancer Screening Registry (NCSR) program of work.
Nevil established and maintained robust governance practices for the multi-year, multi-faceted Cervical Screening Program together with defining a framework to commence oversight uplift within the broader NCSR business. Created and embedded effective two-way relationships with the numerous internal and external stakeholders, through provision of streamlined, transparent and relevant reporting content coupled with a rationalised governance model. Closed gaps identified as part of formal 'health-check' gateway reviews.
---
Following the successful transition of the NCSR PMO Director role to a permanent resource Nevil was requested by Telstra Health, to continue the NCSR journey;
Initially charged with providing guidance to embed business-as-usual processes. Specifically, this involved the effective coordination of all relevant technical, business and external stakeholders to ensure issuance of NCSR participants' mandatory correspondence in line with agreed schedule. Defined and designed a repeatable and standardised approach to ensure compliance going forward.
Subsequently, Nevil imparted delivery experience to lead solution elements of the Bowel Register Program through 2018 and into 2019. Leading the Labs & Interfaces stream of work facilitating the successful integration with all external parties connecting with the NCSR i.e. Histopathology labs / Govt. entities (e.g. MyGov, MyHealthRecord) / GP and Specialists practice management systems
---
As PMO Director at Cbus, Nevil conducted a forensic assessment of the existing PMO framework, identifying general themes, gaps and potential systemic issues of current state; forming the basis for the 'To Be' design and implementation of a 'refreshed' right-sized and fit-for-purpose governance model, enabling uplift in the delivery of project management services to meet the anticipated increase in change investment funding.
---
As Program Manager at JBWere (NAB), for NAB Wealth Controls Transformation Program (CTP), Nevil introduced a Controls Management System (CMS) to strengthen the JBWere risk and controls environment through a structured and transparent approach to managing risk, helping the business 'Do the Right Thing' by its clients, its people, the regulators and the NAB Group shareholders.
This program involved building and leading a dedicated team of risk and process professionals to work with and across the entire JBWere business to uplift their 'immature' compliance framework by, identifying the regulatory obligations as they related to the JBWere entities, documenting the processes and controls to meet those obligations, testing the key controls with the business, creating remediation plans where controls were not effective and identifying and training relevant obligation, process and control owners in relation to the CMS. The program of work was successfully delivered in line within agreed timelines and cost boundaries with significant value-add through incorporation of additional scope elements.
---
As PMO Director at nbn Co, based in Melbourne, as part of an enterprise-wide IT uplift program of work, performed an end-to-end review of IT project management and PMO capability and practices, co-authoring a pair of papers covering the "As Is" and "To Be" delivery capability. Nevil was heavily involved in the planning / prioritisation activities for the Service Delivery Improvement program (i.e. key FY17 program of work addressing the proposed multi-year transformation activities arising as a consequence of the review) and leading the "Metrics that Matter" initiative focused on the creation and roll-out of a suite of standardised, holistic, fact-based leading indicators and lag measures to improve IT delivery oversight and optimise management decision making.
---
As PMO Director at LINK Group, based in Melbourne and Sydney, following the acquisition of Superpartners, Nevil undertook a detailed capability assessment of the existing PMO. This involved identifying general themes, gaps and potential systemic issues and forming the basis for the design and implementation of a 'refreshed' right-sized, fit-for-purpose governance model enabling project management delivery uplift.
In conjunction with the above activities, Nevil conducted a structured review of their project management cohort to evaluate individual competence and identify gaps where personal and, ultimately, enterprise-wide project management enrichment was required.
---
Mirroring the LINK Group engagement; for the Department of Finance, Services and Innovation (DFSI), based in Sydney, Nevil conducted a capability assessment of the CTO Office project management group whilst concurrently performing an 'As-Is' -''To-Be' review of their enterprise-wide PMO model.
---
As PMO Manager at Superpartners, based in Melbourne, at a program management level led several client delivery streams as part of the multi-year Insurance Remediation Program. Key areas of focus were providing systemic and / or process related fixes coupled with remediation of underlying data ensuring the provision of rigorous insurance administration services to both members and Trustees, and their Insurers.
Leading the program-specific PMO team; introduced numerous operational efficiencies that ultimately led to reduction in core team size from five to two resources.
---
As PMO Manager at Telstra, based in Melbourne, Nevil undertook an assurance review of a number of key programs of work, assessing the quality of program delivery, ensuring feedback provided positioned the Global Project Services team for success by driving Project Management capability as a key differentiator.
---
As PMO Manager at Plum Financial Services, based in Melbourne, as part of the MLC division of the NAB Group, Nevil undertook an assurance review of key regulatory projects (SuperStream / StrongerSuper / MySuper), assessing the quality of delivery, ensuring feedback positioned the program of work for success.
Delivery scope included deep-dive reviews of the effectiveness of project management processes and controls routinely adopted, reliability, accuracy and referential integrity of program / project status reporting to the program governance forums and effectiveness of escalation processes, completeness and achievability of plans for completing delivery of the agreed scope within approved time-frames, cost and quality objectives including achievability of the required exit and entry criteria for each remaining program milestone, an assessment of the appropriateness and maturity of contingency plans to deal with the remaining execution of risks and issues and an assessment of the completeness, accuracy and reliability of the Delivered Risk Assessment.
---
Other Team Members
Declan Boylan

General

2020-01-15T02:30:38+11:00

Gareth James

General

2021-01-19T11:29:58+11:00

Connie McKeage

Julius

2021-03-09T10:14:51+11:00

Michael Blomfield

Julius

2023-02-14T10:26:26+11:00

Temre Green

Julius

2022-11-23T10:52:41+11:00

Mike Stockley

Julius

2022-08-30T12:56:19+11:00

Julie Laoit

Julius

2022-07-19T09:10:59+11:00

Rob Thomsett

General

2023-01-31T17:26:36+11:00

Louise Ford

General

2020-01-15T03:08:18+11:00

Aaron Simonsen

Julius

2023-11-13T23:52:10+11:00

Alan Alehashemi

Julius

2022-07-19T09:07:40+11:00

Alex Jahan

Julius

2023-11-14T12:14:04+11:00

Alex Massie

General

2023-11-14T12:25:43+11:00

Alexander Rivkin

Julius

2023-11-14T00:06:50+11:00

Alexandra Marie Tan

Julius

2023-07-20T17:43:15+11:00

Ali Pahlavan

General

2023-11-14T00:19:34+11:00

Alisdair Brown

Julius

2022-08-30T09:51:38+11:00

Amanda Walker

Julius

2023-11-14T12:09:46+11:00

Andrew Cheesman

Julius

2022-08-09T12:17:42+11:00

Anna Linfield-Kent

Julius

2023-11-14T11:45:20+11:00

Andrew Marshall

Julius

2023-08-29T14:02:36+11:00

Audrey Teh

Julius

2023-11-14T01:03:53+11:00

Barbara Read

General

2023-11-13T23:44:22+11:00

Bhavna Gupta

Julius

2023-11-30T01:43:24+11:00

Benn Salier

Julius

2023-10-17T17:16:47+11:00

Bita Bagheri

General

2023-08-02T22:15:49+11:00

Blake Dahlen

Julius

2023-07-20T13:58:11+11:00

Caroline Lees

Julius

2023-11-14T01:15:13+11:00

Cathy Baldwin

General

2021-01-19T16:55:52+11:00

Chris Sykes

General

2022-05-26T12:50:02+11:00

Callum Barker

Julius

2023-09-15T10:54:00+11:00

Dave Rider

Julius

2023-11-14T11:28:26+11:00

David Johnson

General

2023-06-13T11:44:41+11:00

Deanna Edwards

Julius

2023-03-28T15:46:04+11:00

Derek Oldham

Julius

2023-11-14T01:43:07+11:00

Elise Kellond-Knight

Julius

2019-07-04T22:47:54+11:00

Eliza Johnson

Julius

2023-11-14T01:52:47+11:00

Ellen Misador

Julius

2023-11-14T11:16:10+11:00

Eugene O'Connell

Julius

2023-11-14T11:03:19+11:00

Fritzie Ligeralde

Julius

2023-10-27T12:23:57+11:00

Gilbert Wong

Julius

2023-09-28T10:05:22+11:00

Guru Swaminathan

General

2023-05-26T16:16:29+11:00

Hardik Lakhani

Julius

2023-11-14T10:59:45+11:00

Hayley Weir

Julius

2023-08-29T14:56:54+11:00

Helen Argitis

Julius

2023-11-14T10:56:19+11:00

Inggrid Yapari

Julius

2023-09-05T14:17:37+11:00

Ian Salvador

Julius

2023-11-14T02:22:20+11:00

Jerry Cobb

General

2022-06-28T15:49:32+11:00

Joanna Carlos

Julius

2022-02-15T17:48:05+11:00

Jochebed Diaz

General

2023-07-27T15:46:01+11:00

Johaimah Garrido

Julius

2021-03-16T10:08:35+11:00

John Middlemist

Julius

2023-11-14T02:36:08+11:00

Jovilyn Magtoto

Julius

2022-08-02T13:27:08+11:00

Julia Nicole Justo

Julius

2023-11-14T10:49:49+11:00

Julius Labalan

Julius

2023-10-05T10:04:21+11:00

Katherine Whiteside

General

2023-11-14T10:44:56+11:00

Kunal Parikh

Julius

2022-01-25T11:49:10+11:00

Lauren Grouse

Julius

2023-11-14T10:37:06+11:00

Louigi Gardiola

Julius

2023-02-23T08:31:20+11:00

Maddison Schmid

Julius

2023-11-14T10:31:00+11:00

Mariam Kohani

Julius

2022-07-19T09:57:04+11:00

Marian Joyce Makalintal

Julius

2023-06-21T10:48:28+11:00

Marianne Dinsay

Julius

2023-11-14T10:27:12+11:00

Mark McAdam

General

2023-05-03T12:09:06+11:00

Mark Millen

Julius

2022-08-30T12:47:06+11:00

Matthew Knight

Julius

2023-11-14T10:24:09+11:00

Melody Framp

Julius

2023-11-14T10:20:38+11:00

Melody Tuazon

Julius

2023-05-09T15:59:40+11:00

Michael Bryant

General

2023-11-13T17:56:32+11:00

Mohammad Ramezani

General

2022-07-13T16:18:36+11:00

Nadja Schulze

Julius

2023-07-13T13:05:06+11:00

Nevil Cope

General

2022-08-30T14:24:26+11:00

Niall Burke

Julius

2023-11-13T17:36:58+11:00

Nick Rodwell

Julius

2023-11-13T17:46:28+11:00

Nicole Hatten

Julius

2023-11-13T17:33:35+11:00

Ninia Ortile

Julius

2022-10-11T14:26:40+11:00

Pablo Andres Cordova Baya

Julius

2023-06-21T10:48:54+11:00

Parastoo Mousavi

Julius

2023-11-13T17:25:28+11:00

Paul Kirschner

General

2022-02-04T02:26:06+11:00

Peter Boylan

General

2023-03-14T16:22:42+11:00

Peter Philpott

General

2022-11-08T10:05:47+11:00

Rachel Low

Julius

2023-09-18T12:34:26+11:00

Rajiv Boddupalli

Julius

2023-11-13T16:14:32+11:00

Robert Crossman

General

2022-03-08T14:18:21+11:00

Rohini Verma

Julius

2023-11-30T02:00:48+11:00

Rohit Satija

Julius

2023-11-13T15:37:09+11:00

Roxane Montierro

Julius

2020-12-15T06:30:55+11:00

Sanjay Narayan

Julius

2023-02-14T11:09:04+11:00

Saurabh Kundi

Julius

2023-11-13T15:08:30+11:00

Shiraan Fernando

Julius

2023-03-14T15:07:49+11:00

Shruthi Srinivas

Julius

2023-08-25T12:02:31+11:00

Sreekanth Badam

Julius

2023-11-30T03:24:02+11:00

Stephen Curtis

Julius

2023-11-13T13:01:36+11:00

Simon Chrétien

Julius

2023-09-15T11:40:55+11:00

Tameka Yallop

General

2023-08-29T16:34:12+11:00

Tanvi Mahajan

Julius

2023-11-13T12:45:18+11:00

Thuc Linh Nguyen Phan

Julius

2023-11-13T12:39:10+11:00

Tony Calusic

Julius

2023-11-13T12:21:56+11:00

Vanessa Vella

General

2023-11-30T02:22:53+11:00

Vergil De Leon

Julius

2023-09-11T10:53:30+11:00

Winona Astian Thian

Julius

2023-02-23T08:34:19+11:00

Yanmin Chen

Julius

2023-10-03T19:22:20+11:00

Zach Barnetby

Julius

2023-11-13T10:30:25+11:00